My sister, Debbie, and I were shopping recently. She found a sweet little basket to decorate for Easter…..all it needed was some grass. She chose green grass. I needed grass for my basket, as well. My sister watched as I reached for a bag filled with pastel pink shreds. "Are you buying pink, she asked?" I am, I replied. I think the soft color will compliment the patina of my old basket….pictured here sitting amongst the pink flowers on my needlepoint rug.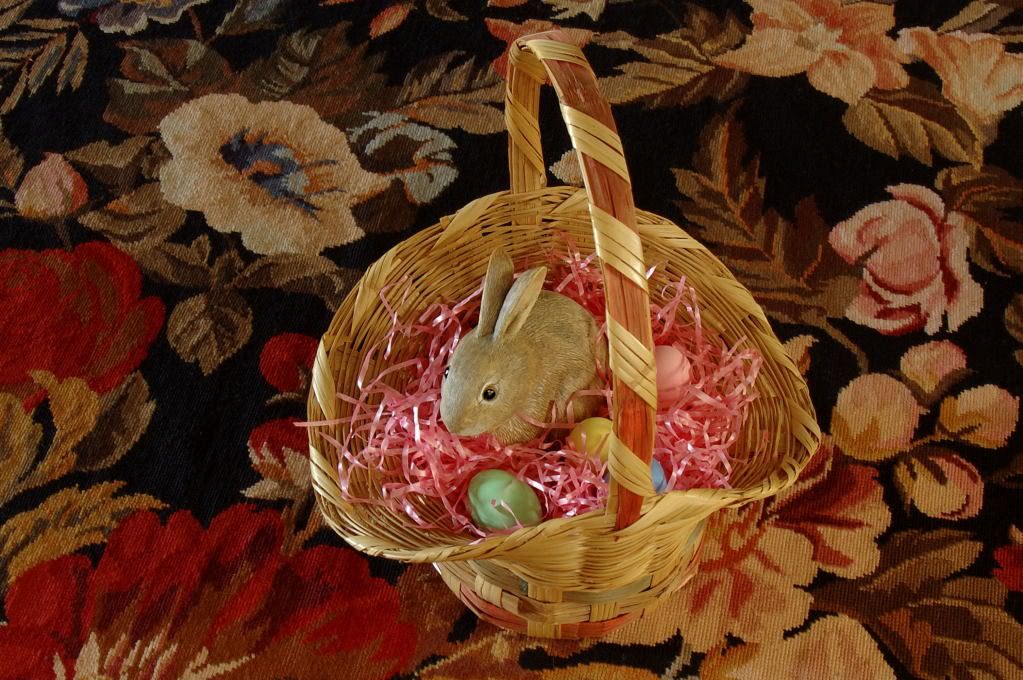 This is my Easter basket from my childhood. It survived my teen years by being the place where I stashed my make-up and hair items. I love the shape of this old basket. The colors have faded, but the pink grass adds some interest.

What color grass do you prefer in your basket?



Some pink roses from my garden.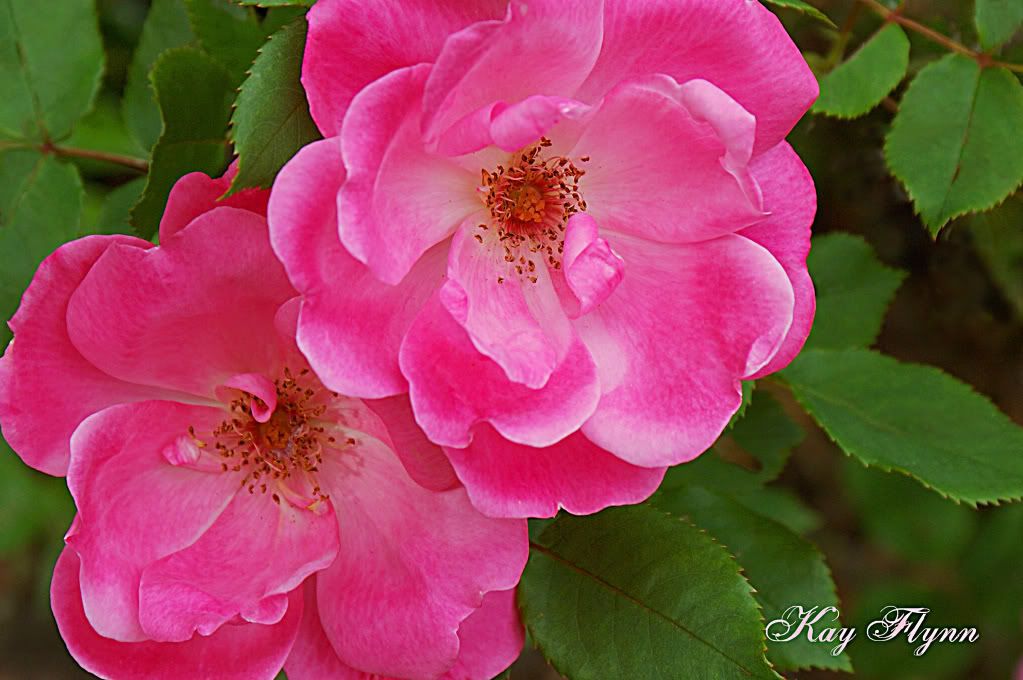 Molly in a pink dress, surrounded by pink bleeding hearts.
Be sure to visit Beverly's blog
http://howsweetthesound.typepad.com/
for links to other
Pink
Saturday
posts.
Have a wonderful weekend.
Kay