I spent some time, Friday morning, at the Nashville Flea Market. I was going through a box of sewing articles when I noticed something sticking out from under the cloth that covered one of the tables. I lifted the cloth and saw, what looked like, a frame. The proprietress came over and said that the frame had held a mirror, but it had been broken as they carried it into the building, so she had tucked the frame under the table. I asked if I could buy it. She promptly answered yes!



This is what it looked like when I bought it.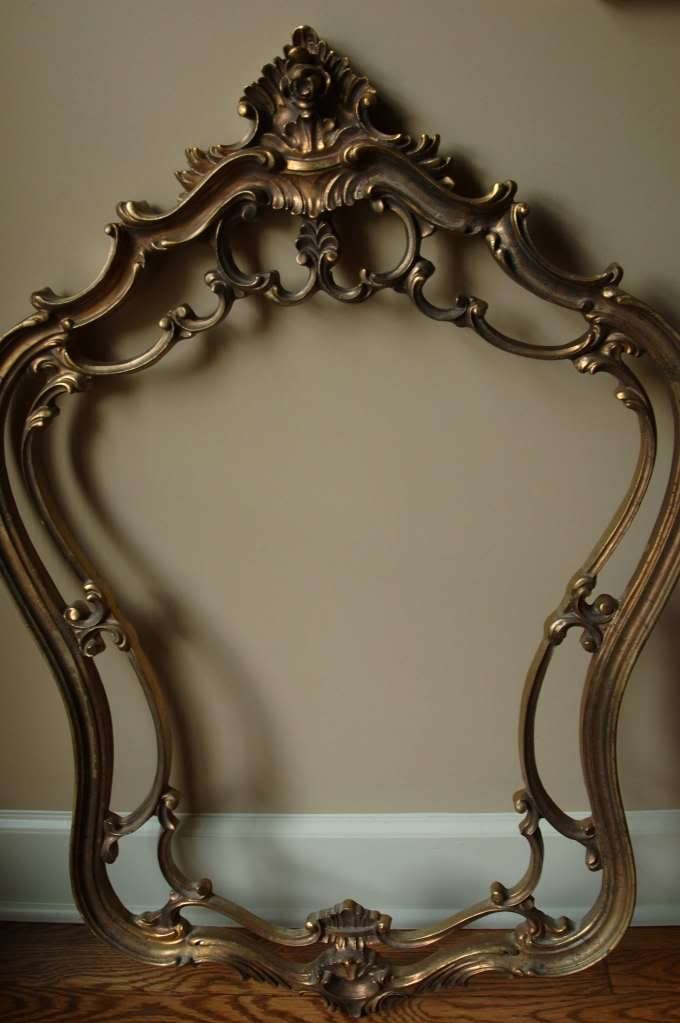 I had a plan......I searched through my fabric stash and came up with this piece of pink raw silk. I think the color compliments the gold frame and I like the texture.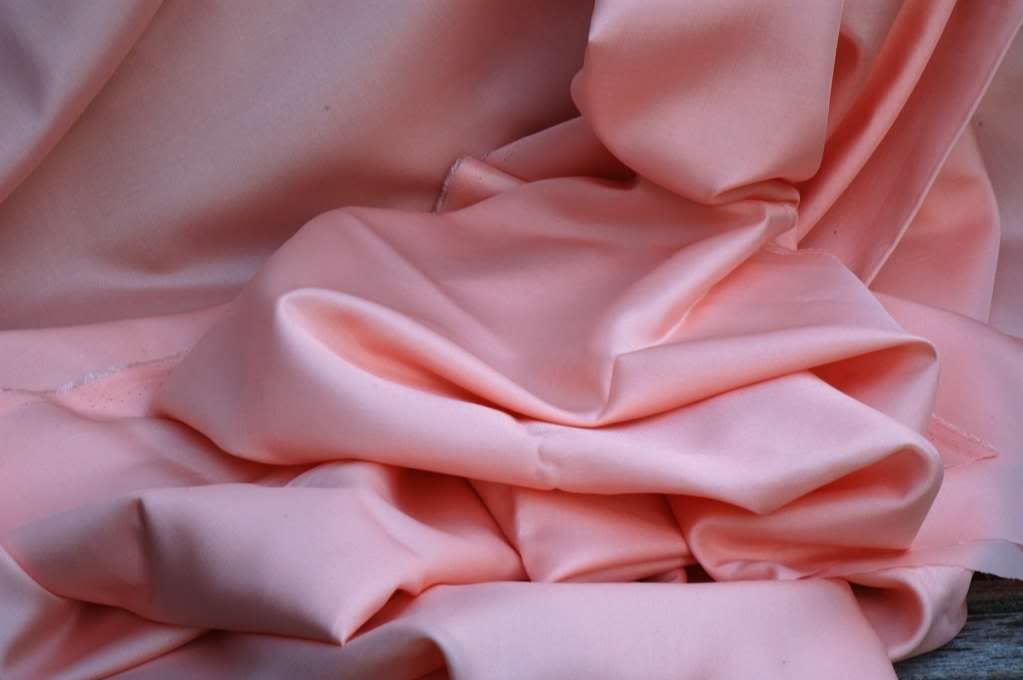 Then I made a tissue paper template of the frame opening, because I needed a pattern for cutting the new foam core background, that I planned to cover in my pink silk fabric.
Here is the frame with the new fabric in place.


Now all I have to do is add some of my favorite things...... and I have a sweet, pink memory board.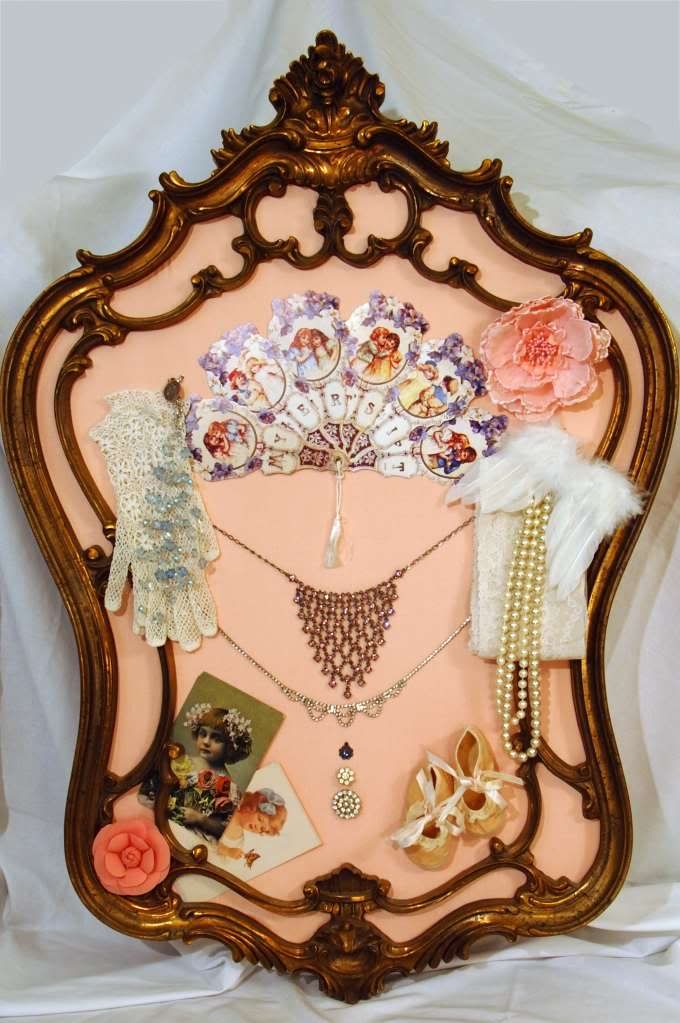 Whew! Now I'm going to slip on my two-toned, pink readers, and enjoy one of my favorite magazines.

Have a great weekend,
Kay