Yesterday's trip to the flea market was a successful one. I found several treasures, including the two items I'm sharing this morning.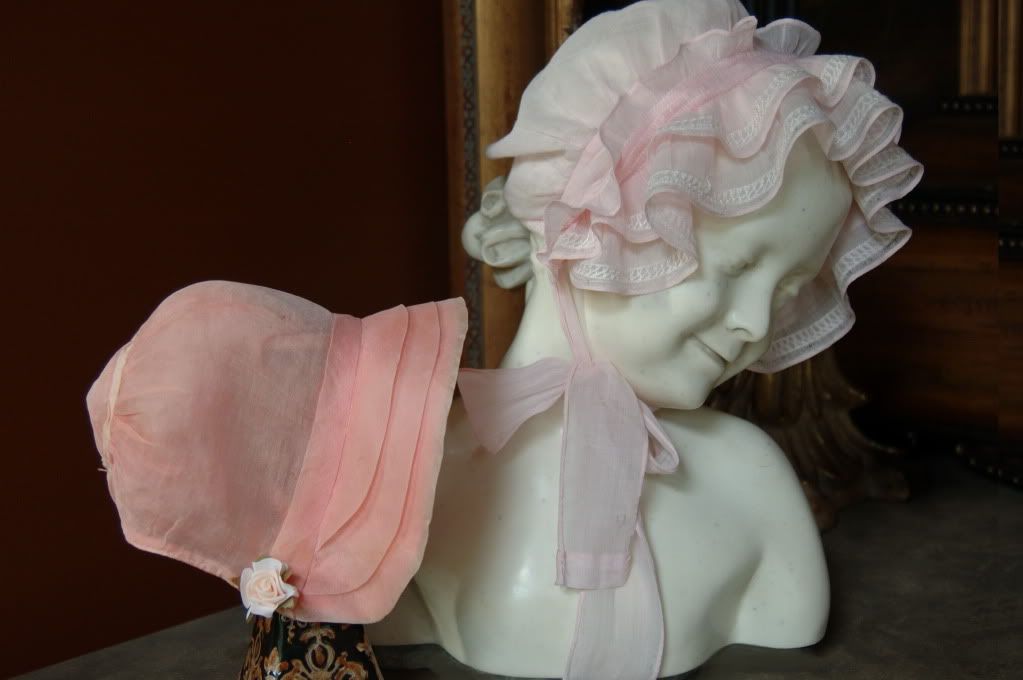 The first was found in a box of baby clothes. I almost overlooked it, because it was so crumpled and dirty that I thought it was a scrap of fabric left over from cutting out a pattern…….but when I smoothed out the folds, here is what I found.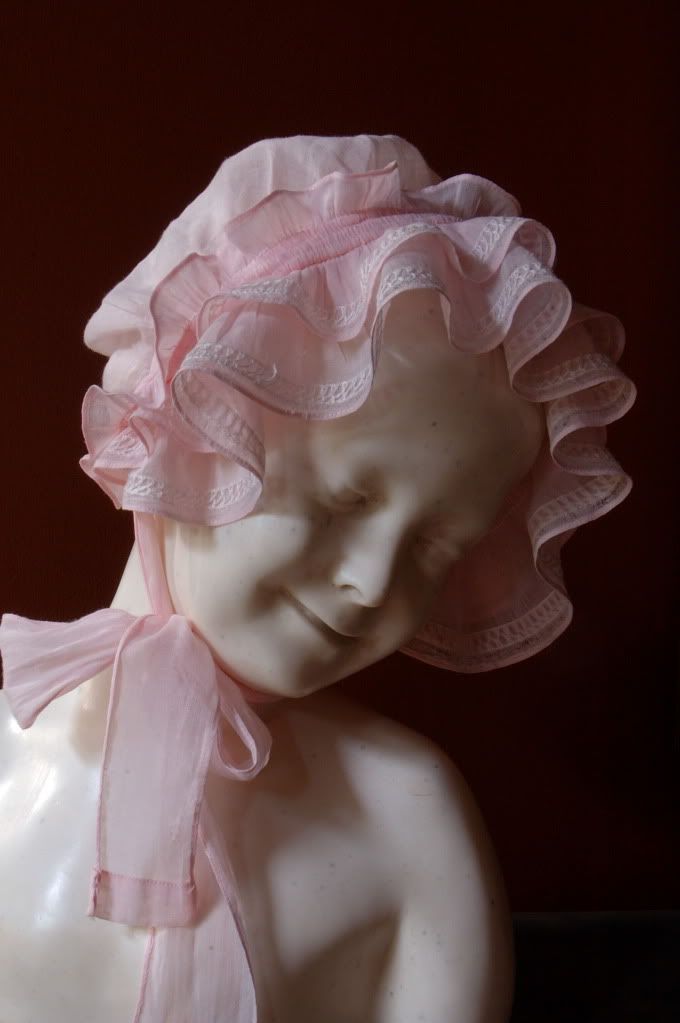 Don't you just love the rows of lacy ruffles.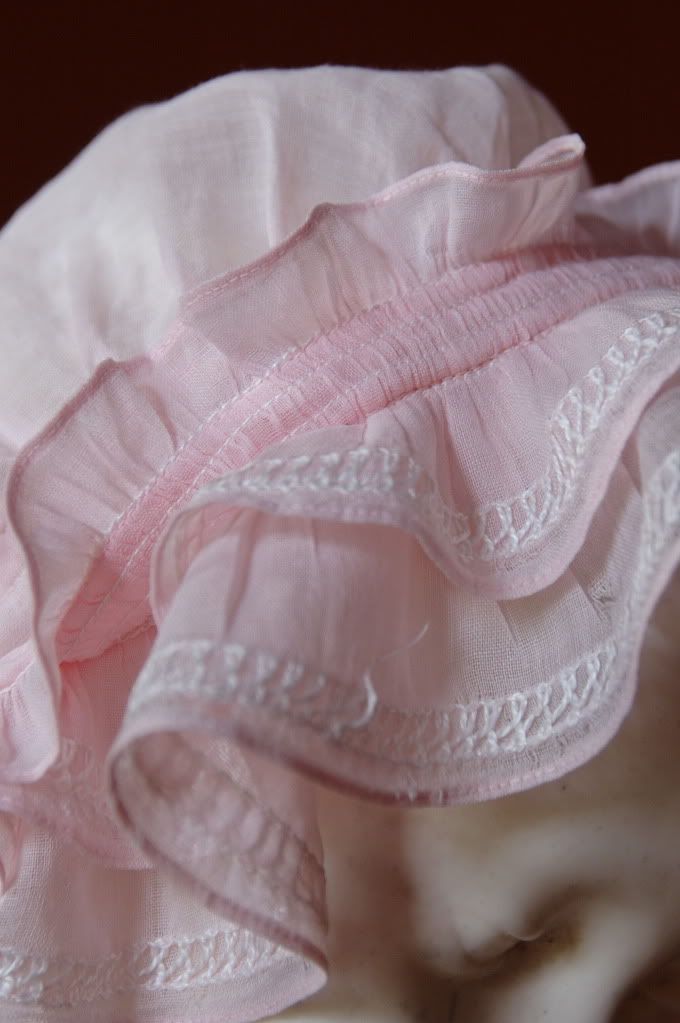 The second was neatly displayed on a shelf among other baby items. It's sweet, almost rosy, color and simple lines captured my heart, and I knew I had to buy it.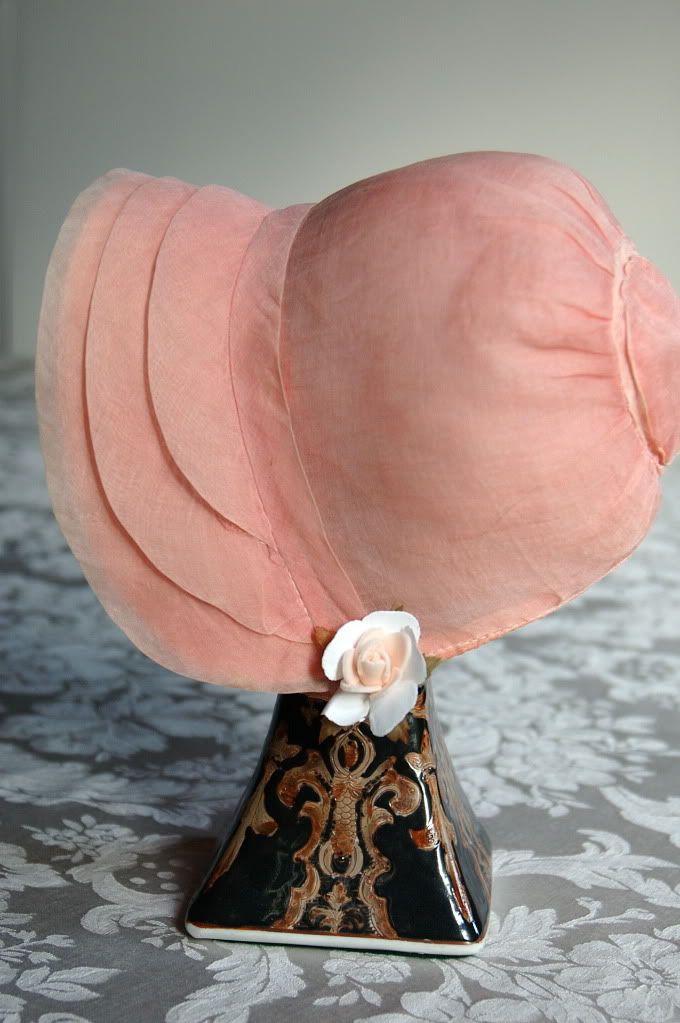 It's ribbon ties are missing, so until I can find a length of ribbon in the right color, I have attached two small, millinery flowers at each side.
I brought the items home and gently hand washed them. Then, I very carefully pressed them. They are very delicate………but very beautiful!
Have a wonderful Memorial Day weekend,
Kay