Pink, with all it's various shades and hues, is the dominant color in my garden. I do have accents of blue, yellow and lavender, but there's no mistaking my fondness for the color pink. As the roses burst forth with their first wave of blooms, my garden looks like it's covered in pink frosting. The second wave of pink arrives in May when the peonies bloom. Who can resist these delicate blooms with their rows and rows of ruffled petals.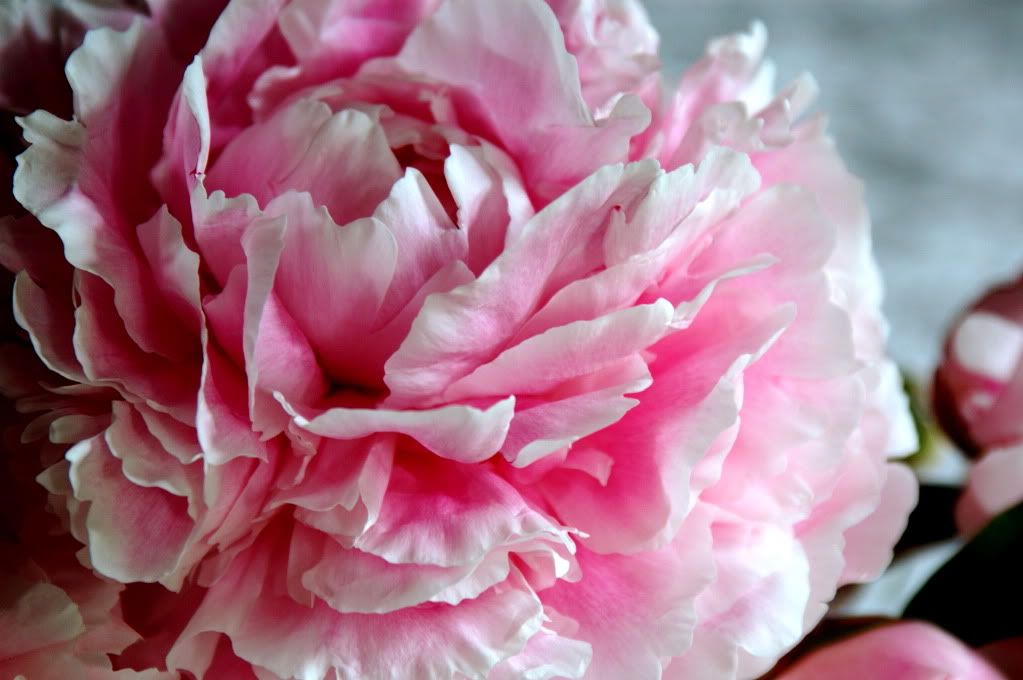 I cut a bouquet of frilly pink peonies to photograph with
this small Limoges plate that I bought at the Nashville Flea Market, from one of my favorite vendors.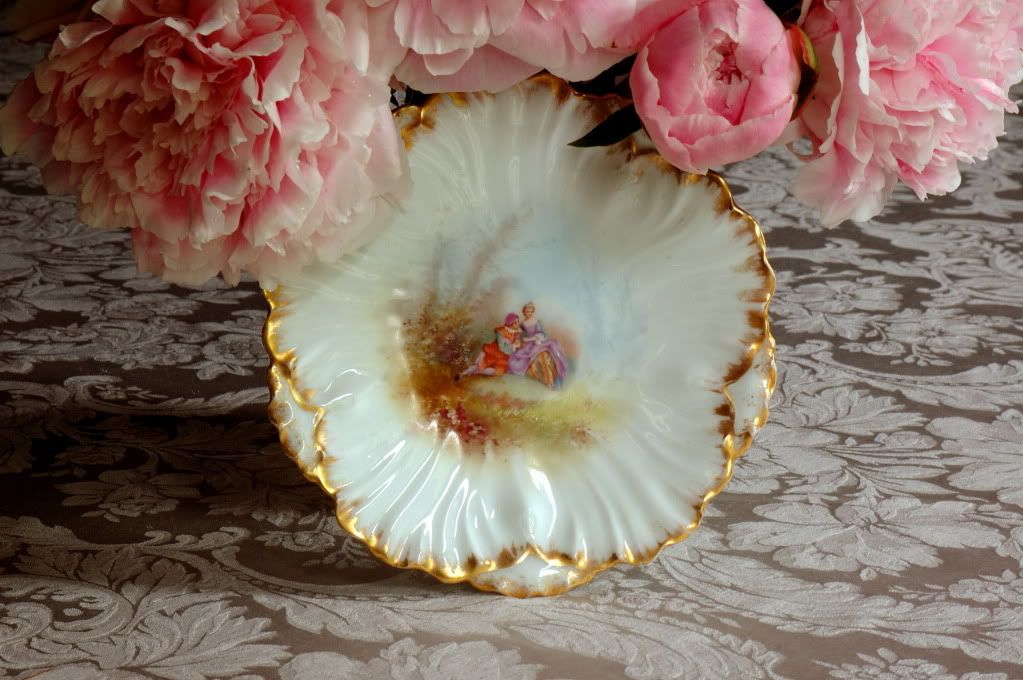 Her booth is always filled with things I can't resist, and this Limoges plate was one of them. I love the colors in the painting and the beautiful scalloped edge, rimmed in gold.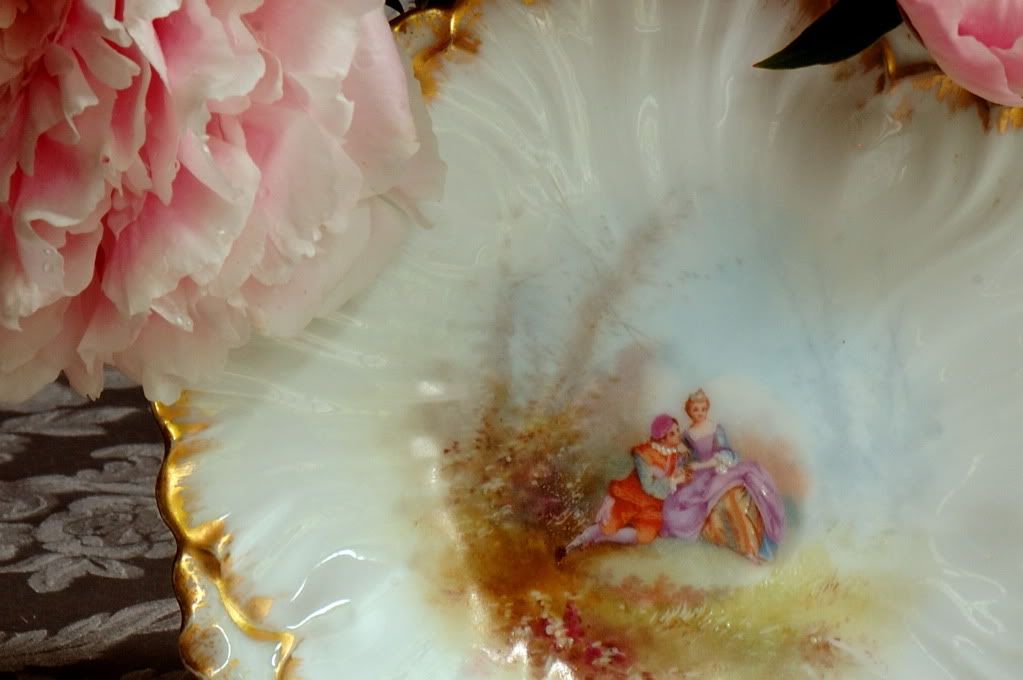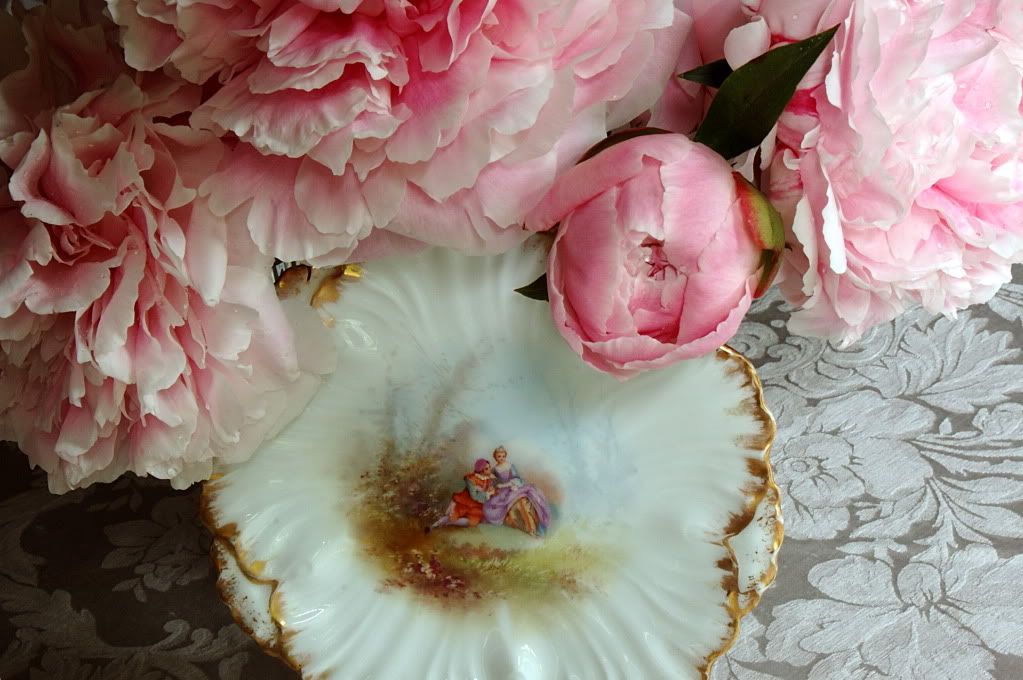 I made a little mosaic of pink peonies and Limoges.




Everything looks good when paired with a little pink…..don't you think?

Have a wonderful weekend,
Kay
Visit Beverly, our gracious Pink Saturday host, at
http://howsweetthesound.typepad.com/my_weblog/
for more pink posts.