Have you heard it said that

"one picture is worth a thousand words?"

Well, this one says it all.

The local greenway is our favorite place to get a little exercise and enjoy nature at the same time, and nobody loves going for a walk more than Lady. When she sees me putting on my walking shoes, the tail starts to wag and she begins to dance around with anticipation. The problem is...........my husband and I also like to ride our bikes on the greenway, which means that

La
dy doesn't get to go along

.


THIS MAKES LADY VERY SAD !!!!!!!!!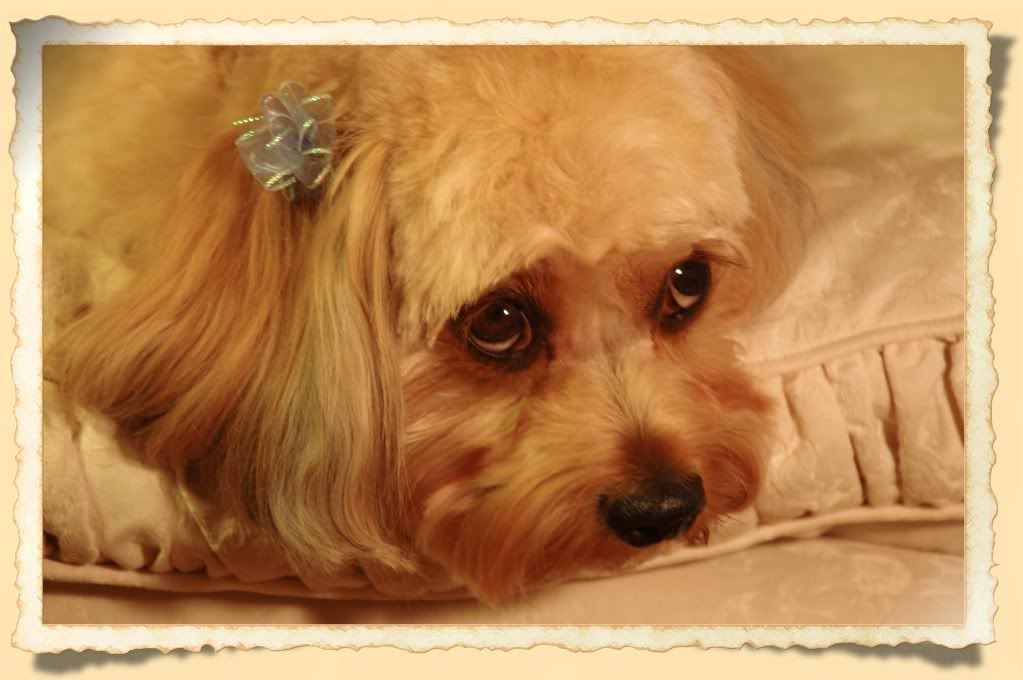 Just like Cinderella's
Fairy Godmot
her
provided a coach to take her to the ball................we've
found a carriage to ferry our little princess along the
greenway
.
SHE APPEARS TO APPROVE OF THE IDEA.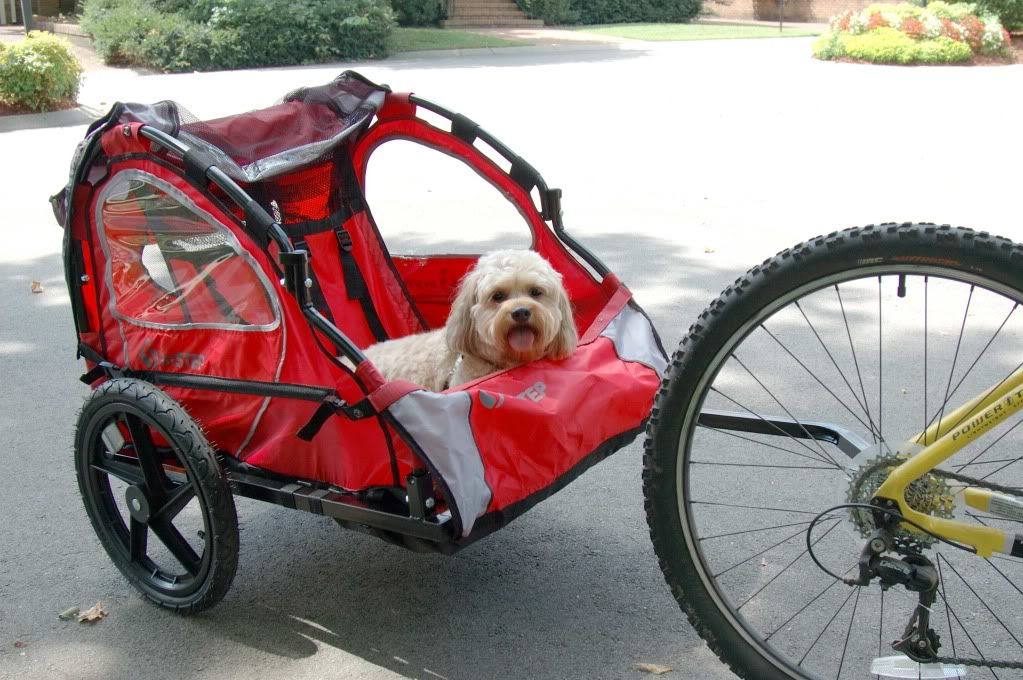 "Go faster , I love feeling the
wind in my hair.....er blowing my ears."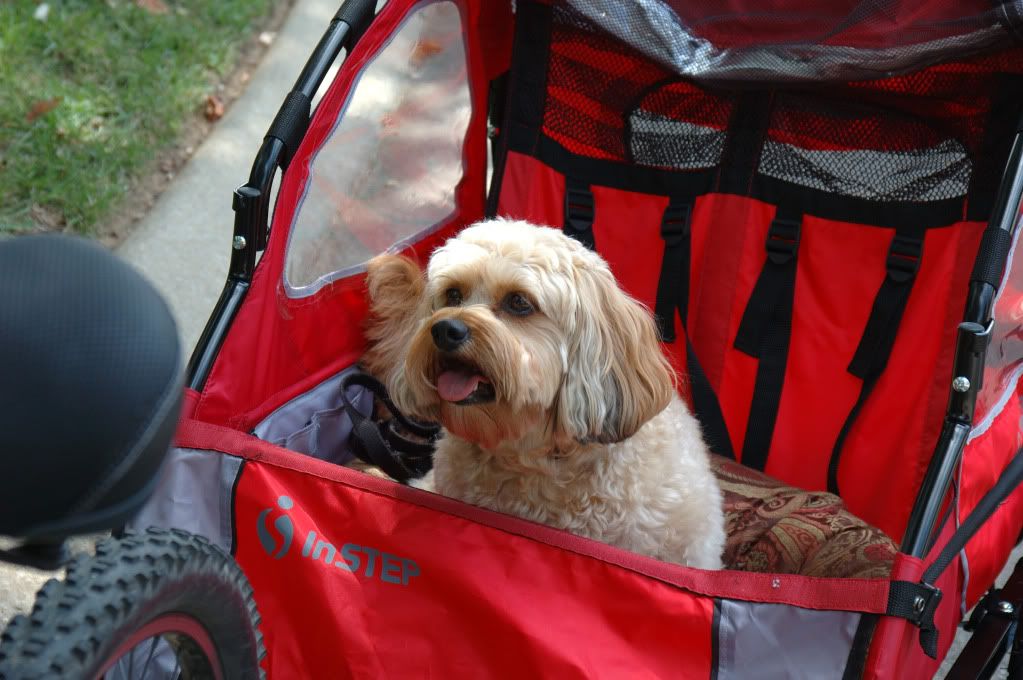 "Oh look, there's Mom with the camera, she's always taking my picture,"..........."if I slump, maybe she won't see me."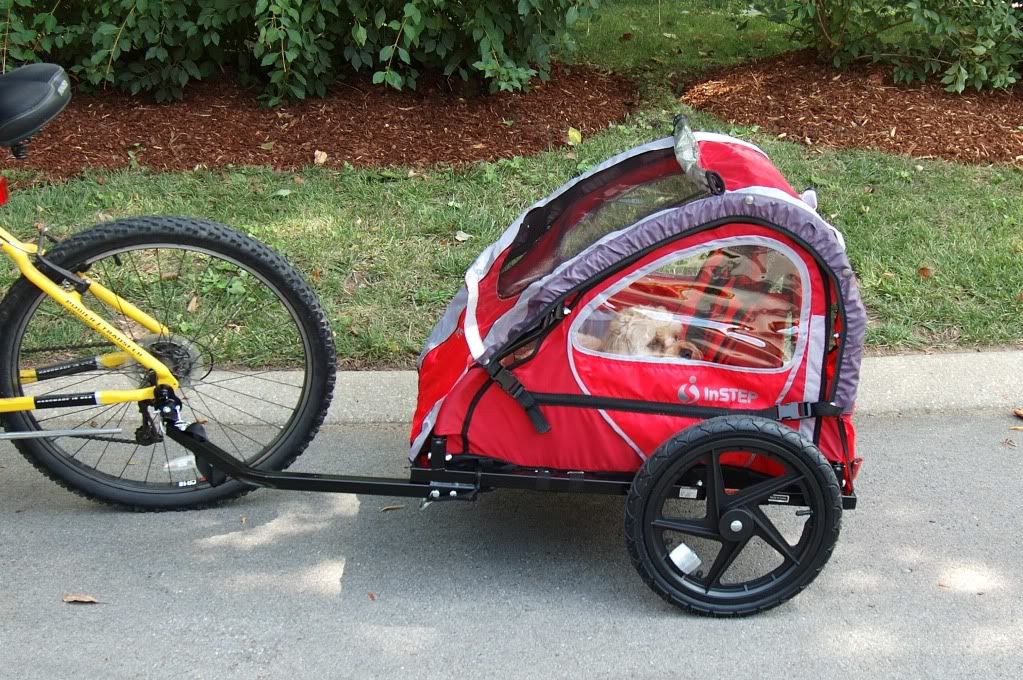 "Whew!" "That was close."
"WOW!"

"Taking a ride on the greenway, is even better than a walk
.
"
Kay