I HAVE A NEW NECKLACE
!
My husband purchased it as an early birthday gift for me.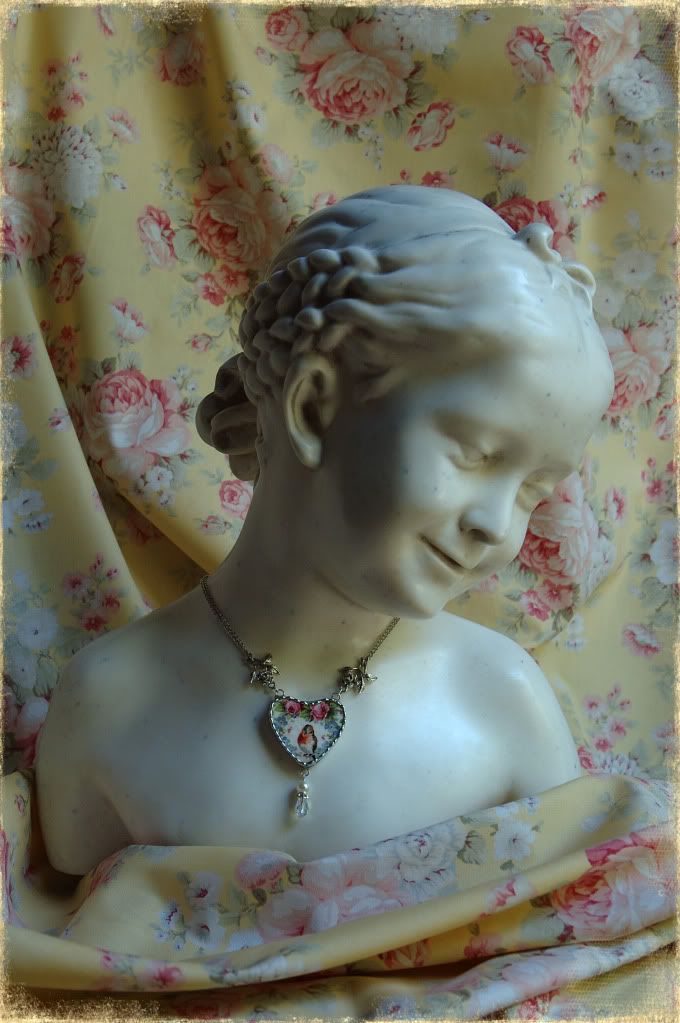 It was created by the extremely talented jewelry designer, Joy Jones of Cupids Charm. If you're unfamiliar with Joy's work, you should visit her HERE…….I know that you will fall in love with her beautiful jewelry pieces.......just as I did.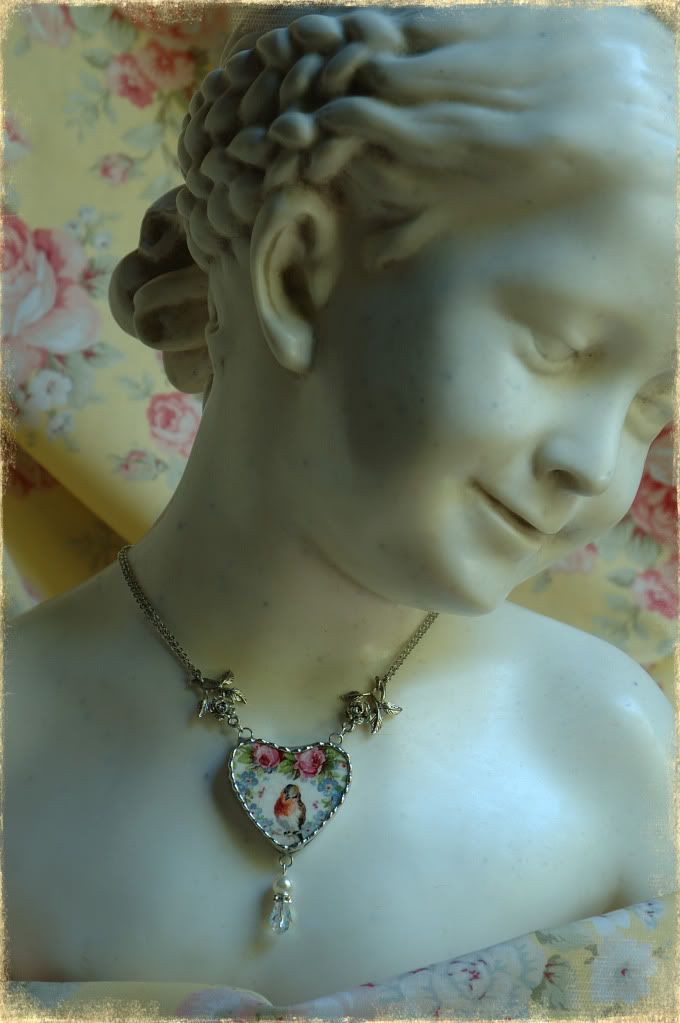 The

Robin and Roses

heart, was fashioned from a shard of vintage Mt. Clemens china, and hung from vintage rose connectors, on a doubled chain......then adorned with a Swarovski pearl and crystal pendant.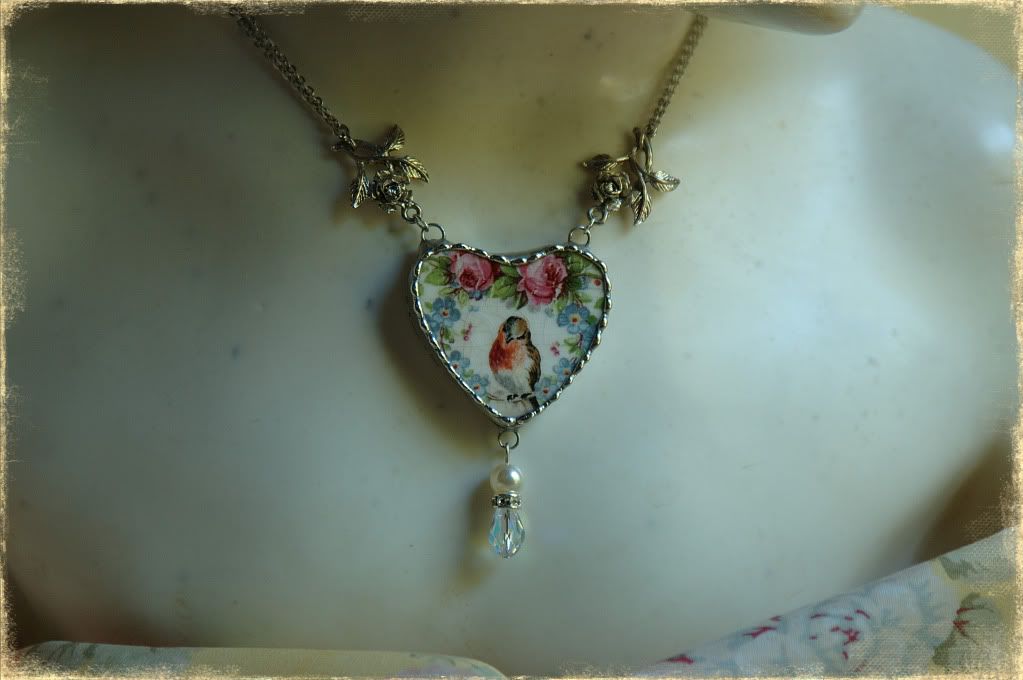 Very lovely...........Yes?



Kay