I'm always on the look out for red transferware. I've been collecting it for a while now, but haven't had much luck finding new pieces lately. A couple of weeks ago I decided to spend the day at the Nashville Flea Market. I hadn't been in several months so it seemed the perfect way to spend a cold, wet Saturday afternoon. You know how it is, "hit or miss" "feast or famine" sometimes you find more treasures than your budget can support, and sometimes you find nothing. I wondered if the flagging economy would translate into bargain prices, and I wondered if I would find any old salt shakers for dispensing glitter, since that was my objective for the day. After perusing only two booths, I knew it was going to be a fun day. I found a really good group of old photos at the first booth and some cute crocheted items at the second. The third and fourth booths each had red transferware items. "Wa Hoo"


The red transferware fairies were smiling on me.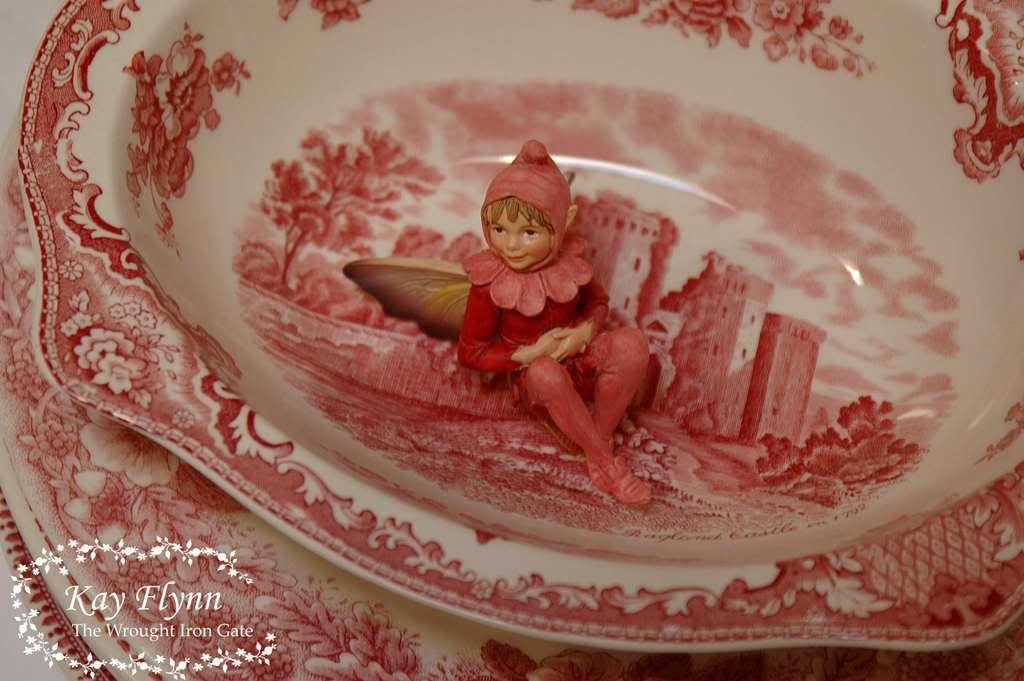 The scene on this plate was reminiscent of a canal view in Venice……one of my favorite places. I also liked the ribbon floating above the structure. So I purchased it.
Imagine my surprise when later, upon closer inspection, I discovered that the plate was made for the John Ringling residence, in Sarasota, Florida.
I recognized the name John Ringling as the head of the famous group of brothers who, by merging their Ringling Brothers Circus with the Barnum and Bailey Circus, created a monopoly of traveling circuses…thus the name "The Greatest Show On Earth." I did a little research and discovered that the scene on the plate is an artist's rendering of John Ringling's mansion, Ca' d Zan, in Sarasota, Florida.
The floating ribbon says: "Ca' d Zan John Ringling Residence Sarasota Florida."
Other red transferware purchases include:


"Bristol"-Crown Ducal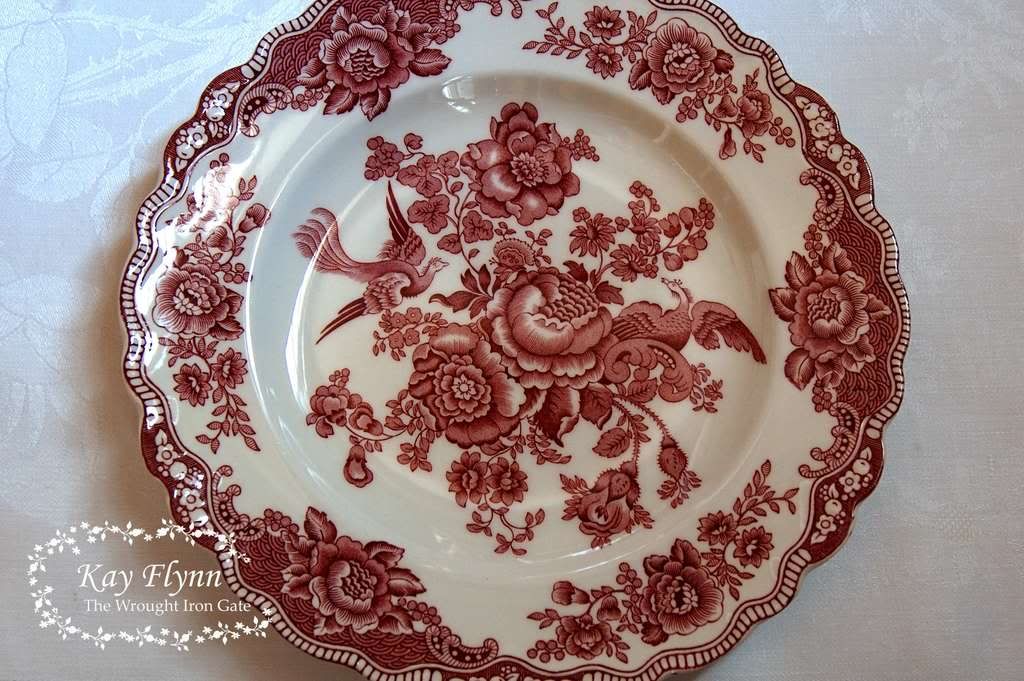 "Avon Cottage"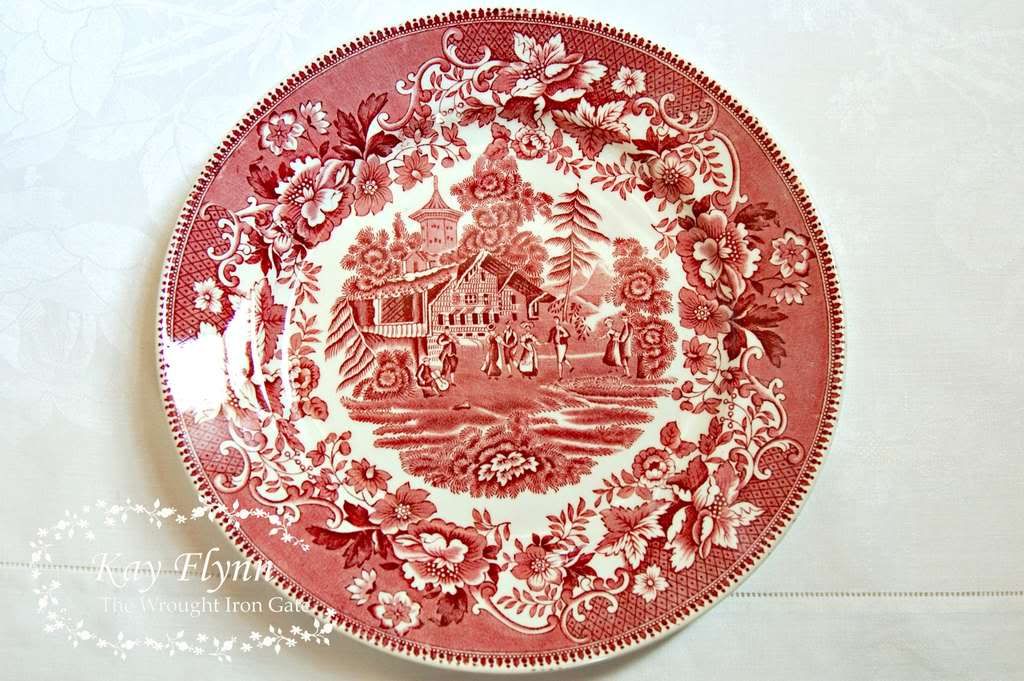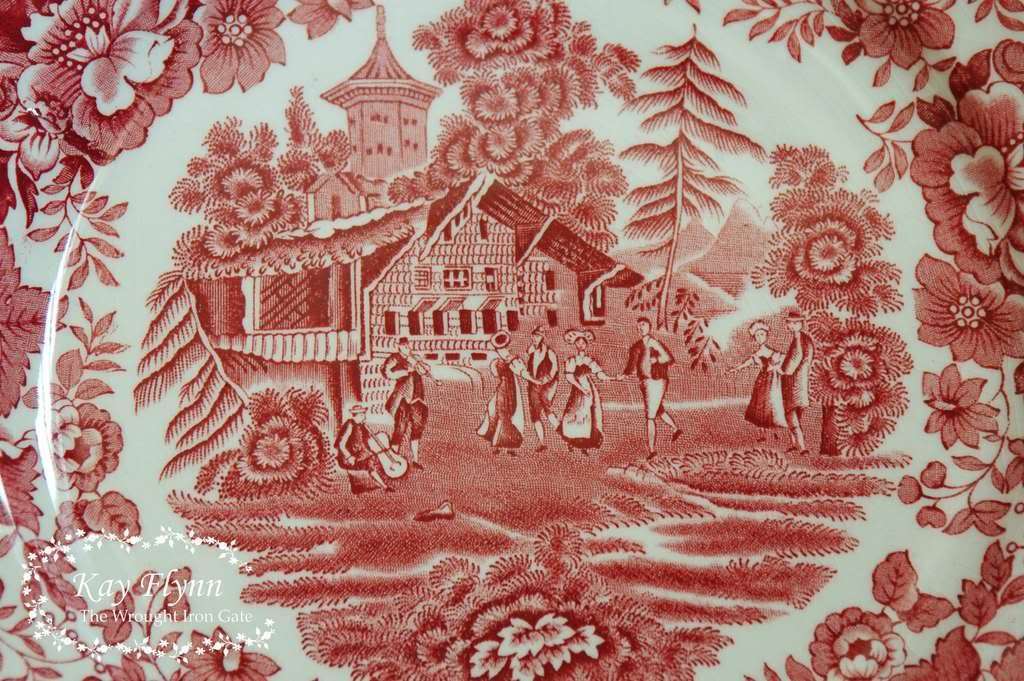 "Memory Lane"
"Ragland Castle in 1792"
From the "Old Britian Castles" collection by Johnson Brothers, England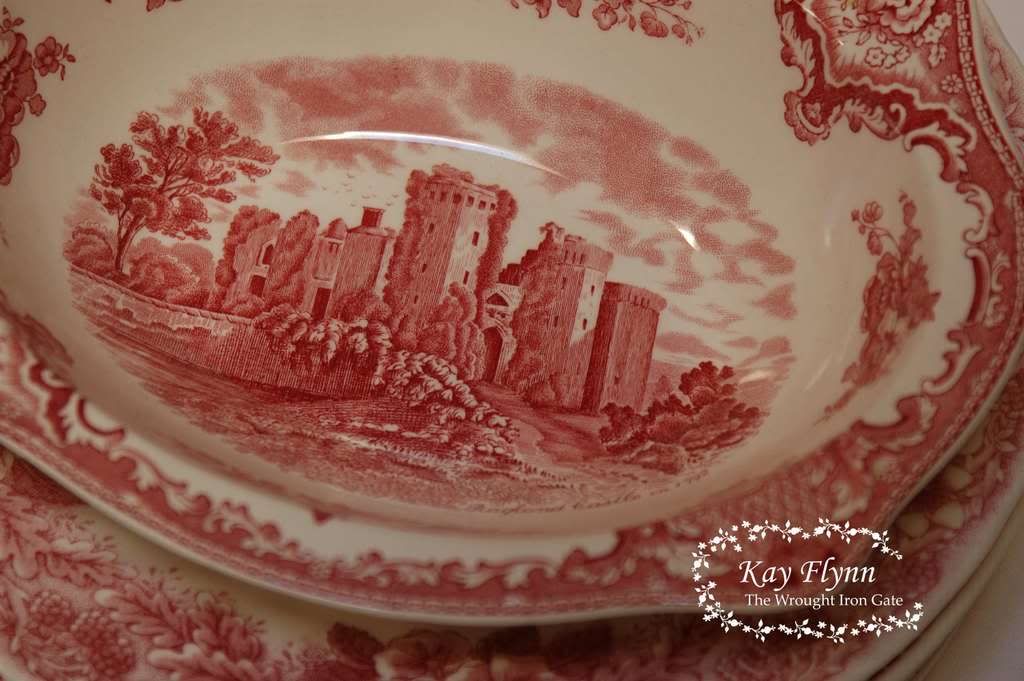 And two of these charming turkeys to hang for the holidays.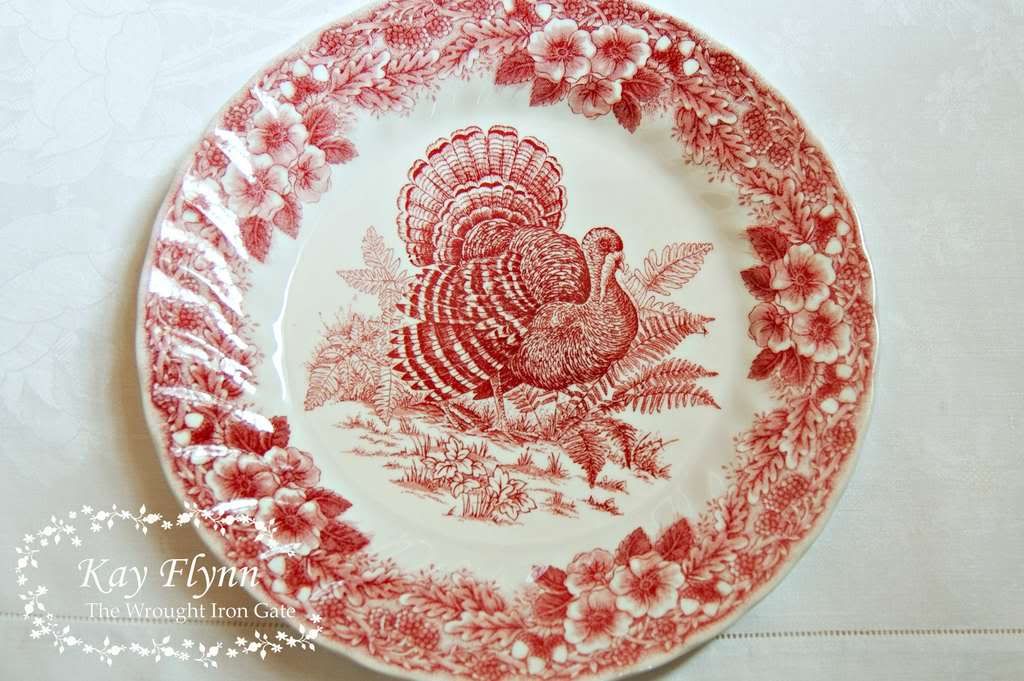 Here are some of the photos and crocheted items that I purchased. I love the pink pin cushion hat, and I just had to have the little crocheted "bag" for lack of a better description. It's about 4 inches long and the stitches are so tiny and fine. I have no idea what it's intended use could have been, but………………….

I'm using it for this!
Oh, by the way, I completely forgot to look for salt shakers!


Kay