It was too hot to do anything outdoors this past weekend. The weather here has been sweltering.....so, I decided to visit some nice cool antique shops.
Look what I found. It's perfect for storing all my small sewing items.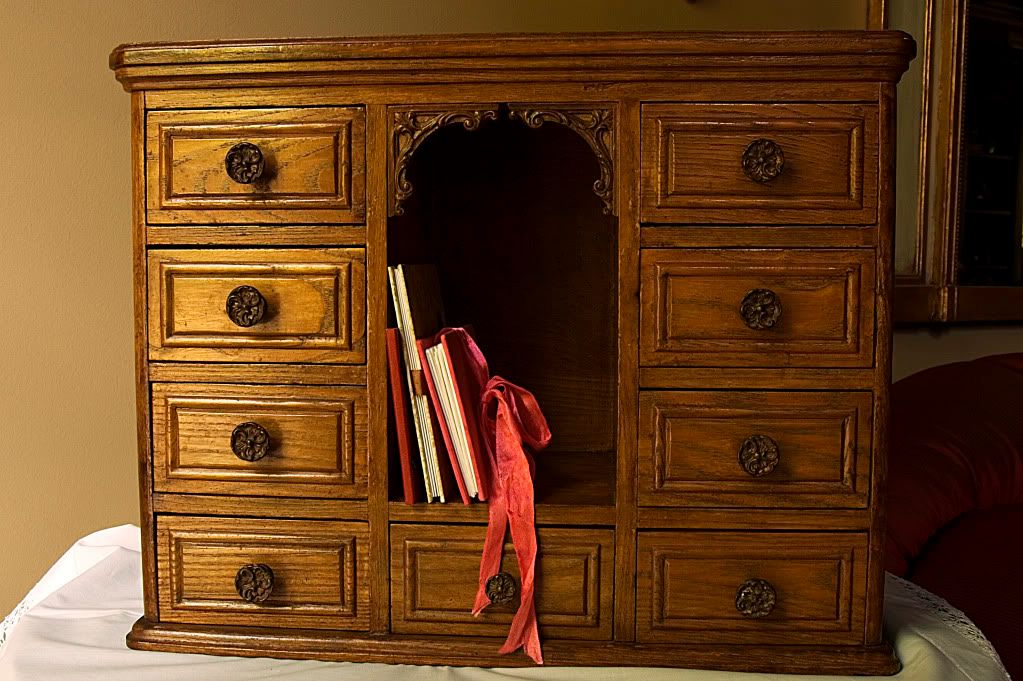 The brass drawer knobs have such a nice patina.

I lined the drawers with pretty paper.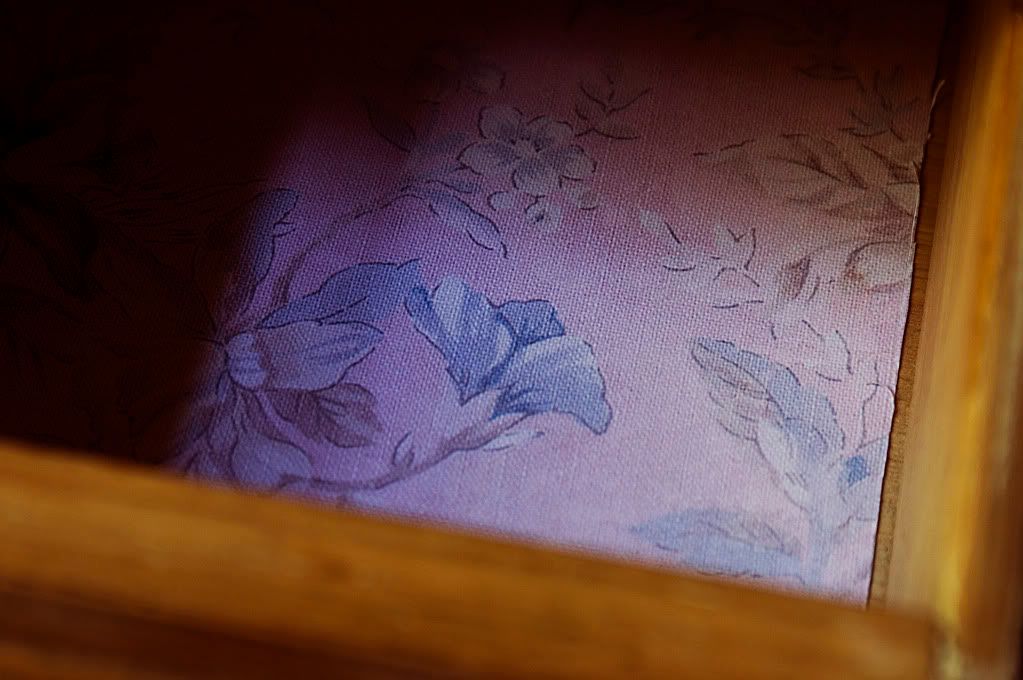 The cut-out space in the middle is the perfect size for storing needle books.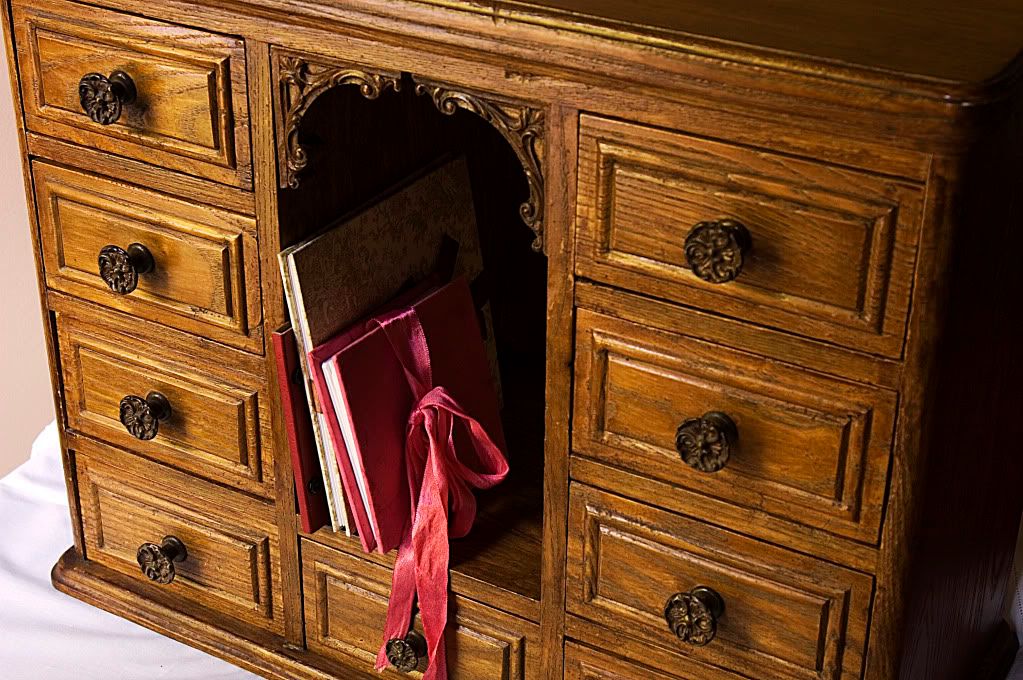 I love my new old sewing chest.
Kay