Isn't she lovely?
She's French, she's bronze, and she's mine.
(An anniversary gift from my husband.)

She has sweet little round cheeks.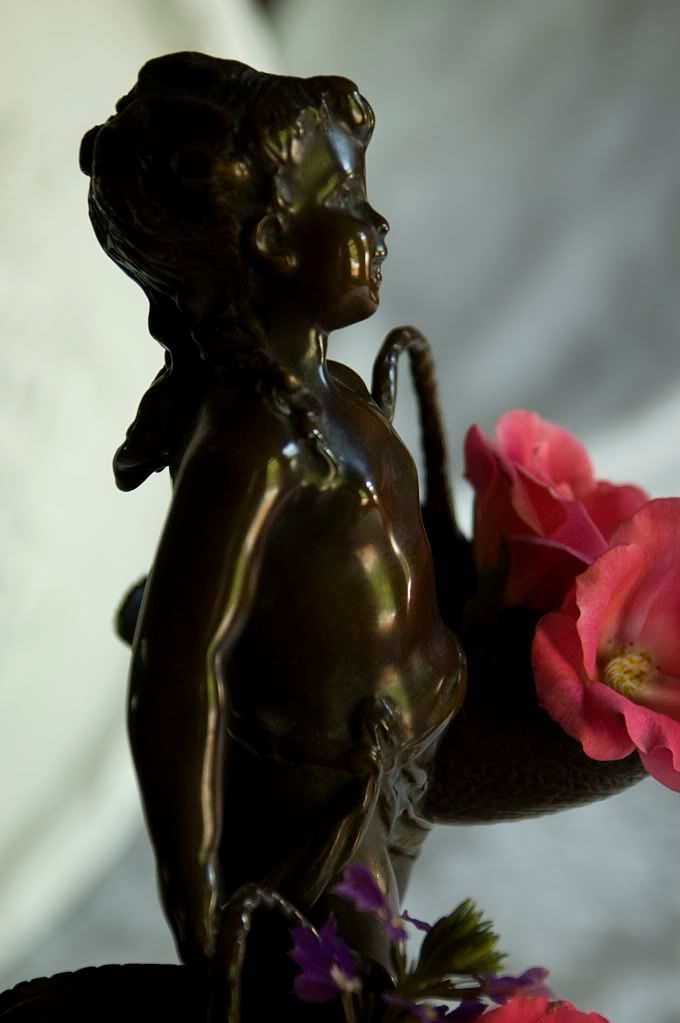 Filling her basket with colorful blooms makes her smile.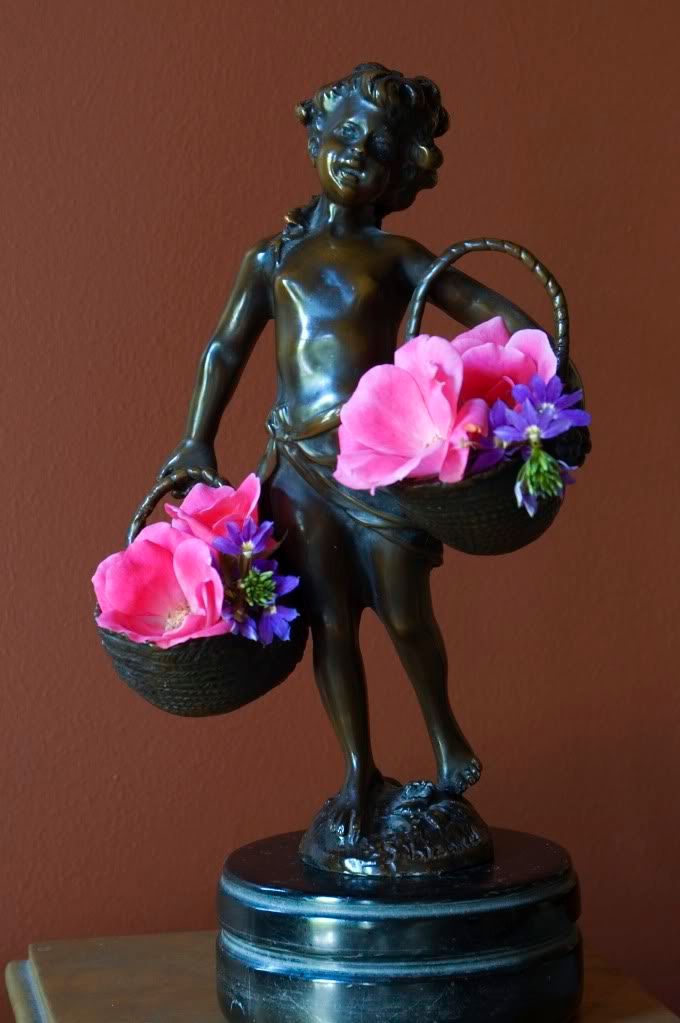 Her hair is gathered into a ribbon at the nape of her neck.
Her baskets have little flower details.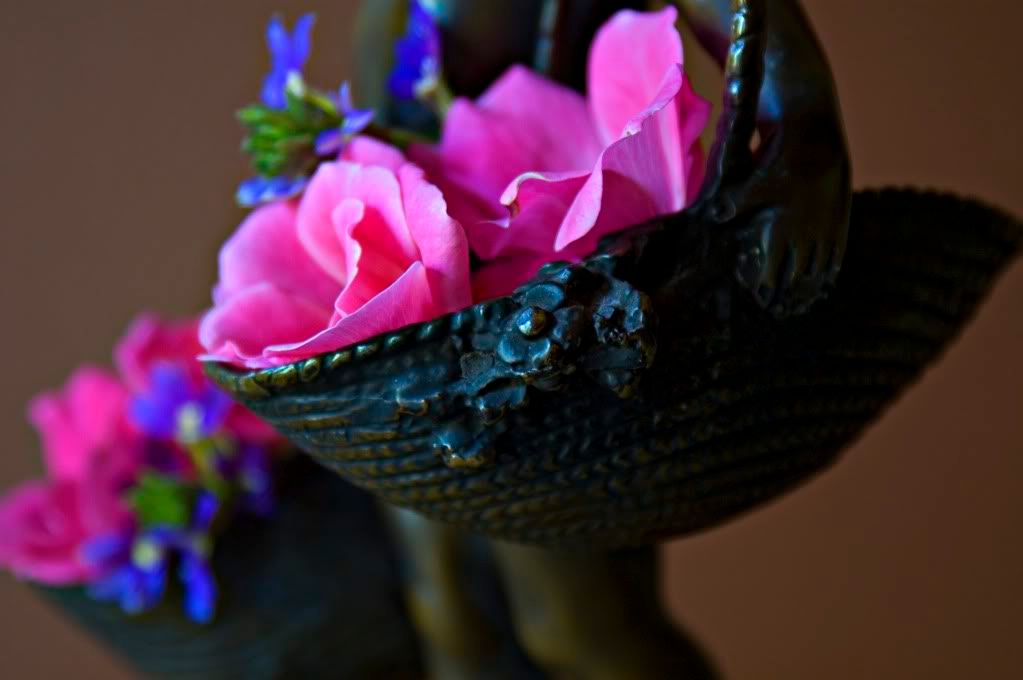 Is it obvious that I love her?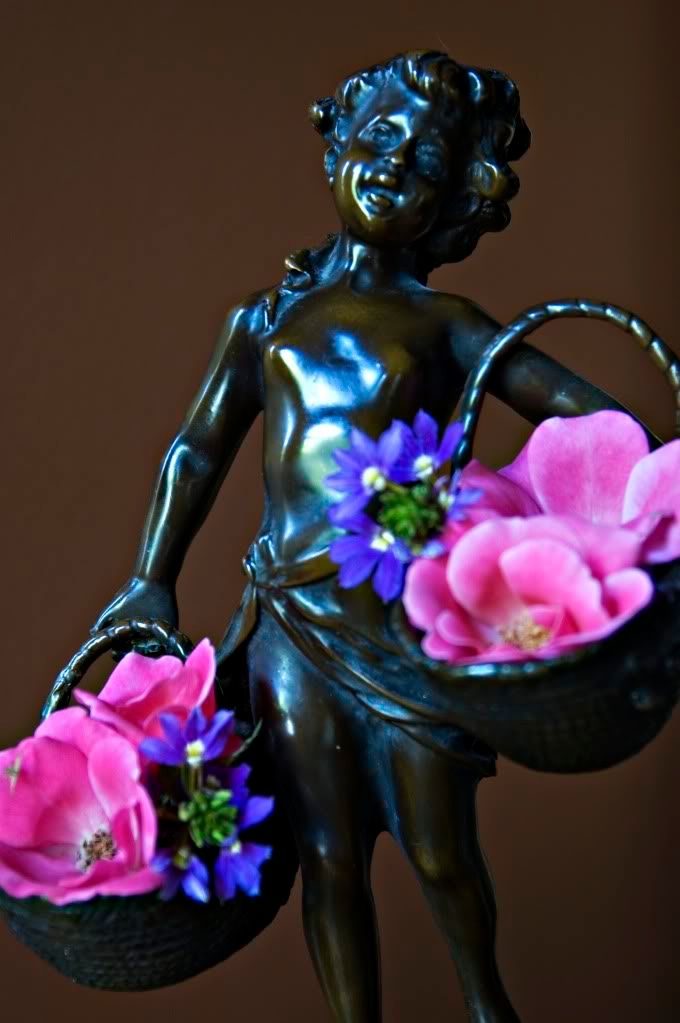 KAY