Look what I discovered in my garden this morning. HARBINGERS OF SPRING!
How thrilling to think that soon the garden will wake from it's long winters' nap.......but for the second time this month, snow is predicted for my city. We seldom see snow.
Sooo
........
Just imagine how exciting it was (a few weeks ago) to learn that the heavy snows that had paralyzed much of the country were headed our way. Our local weather forecasters stood in front of maps covered in snowflake symbols, and numbers indicating how many feet of snow had already fallen on cities to the north of us..........and warned that the same front was scheduled to immobilize our city within 24 hours. Now news of an impending snow usually brings cheers from students, and groans from those who are compelled by responsibility to slip and slide their way to work......but this snow event would take place over the weekend.....so a giddy, lighthearted mood hung over the city. This was going to be fun!!!
Preparations began.............road crews immediately coated the streets with salty brine. The whole city rushed right out to stock up on food and bottled water. The lines at the market were a nightmare! News reporters interviewed people exiting hardware stores with their newly purchased sleds, some buying two or three so the whole family could whoosh down snow covered hills together. Like the
Whos
' of
Whoville
preparing for Christmas, everyone in my city was making ready for a deep snowfall whose beauty would surely rival any Currier and Ives rendering.
I've always loved this picture of my husband and his brother. I added a caption that reiterated the thoughts of everyone in town.....
I hung it, in a prominent place, as a reminder of what snowy fun was in store.
I spent the afternoon in the kitchen making my favorite vegetable soup, whose flavor intensifies if refrigerated overnight. Could there be anything better than a warm bowl of soup after tomorrow's (much anticipated) romp in the snow?
During the course of the evening we found ourselves routinely looking out the window, hoping to catch sight of the first snowflakes. Around midnight.....white, fluffy flakes began to fall. They continued to fall throughout the night, which should have given us enough snow to build a snowman......or two....or an entire snow family. Right?
Actually, NO!
The snow that fell was very dry and powdery. It wouldn't hold together! OH
Nooooo
! There would be no snowmen, or snow families.............no snowballs or sledding. Our total snow accumulation was less than one inch. The few flakes that did fall, were so feathery and ethereal that gusts of wind would swoop down, pick up large patches and swirl them away, leaving gaping holes in the gossamer white blanket that covered the ground. Currier and Ives would be appalled!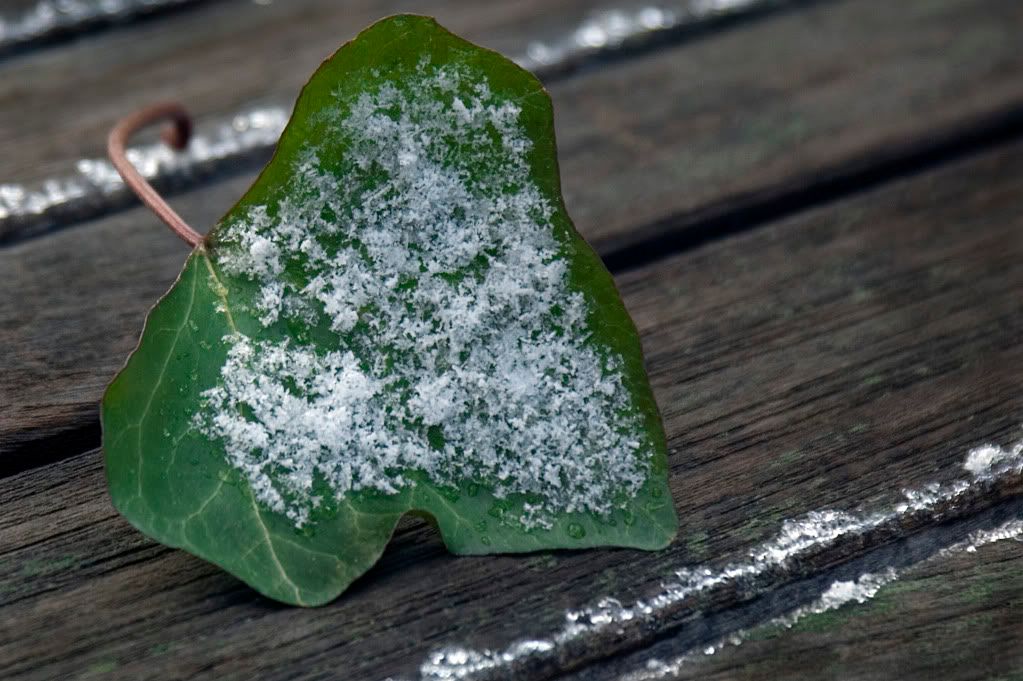 I managed to stick enough of the fluffy stuff together (by spraying with water) to construct a lovely 10 inch masterpiece. Yes, you heard me correctly........my snowman was 10 inches tall, and built at a rate of about an inch a minute.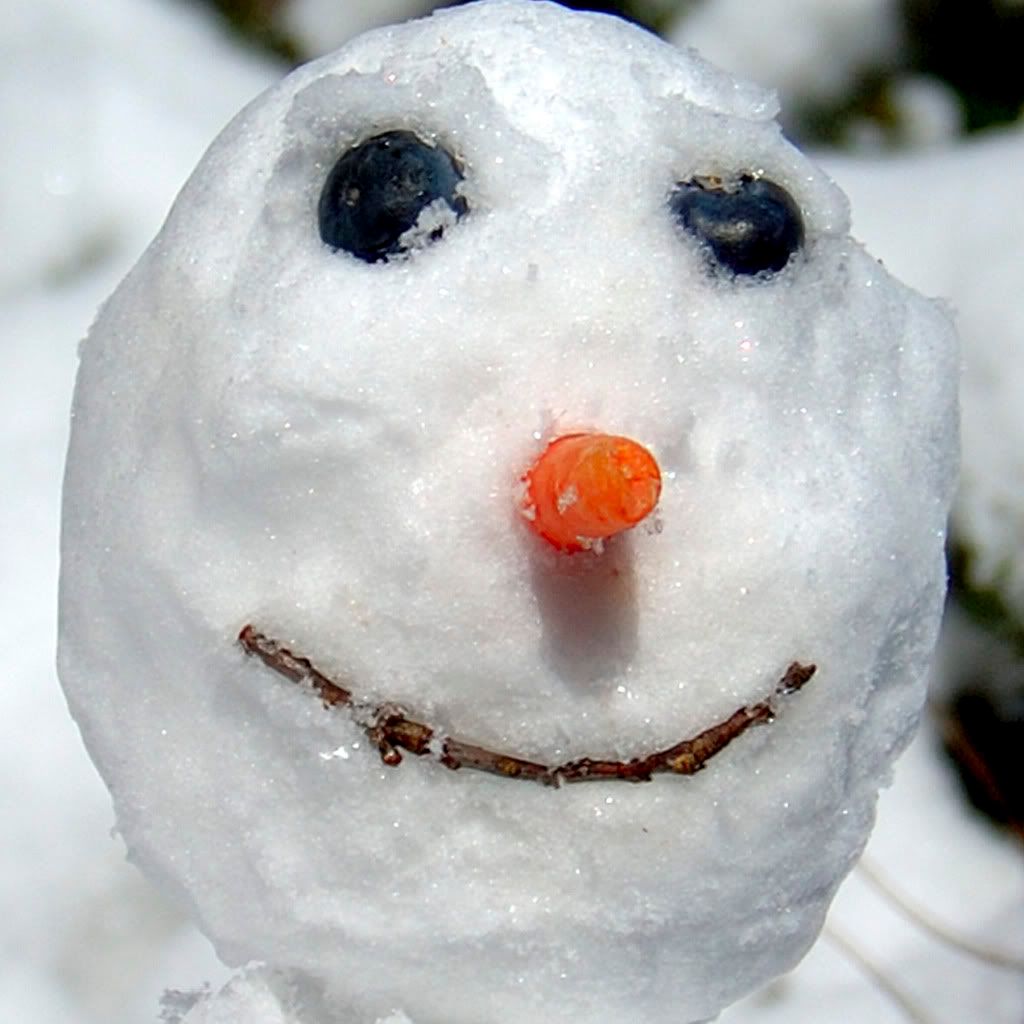 So after about 10 minutes of unbridled fun in the snow, we called it a day and went out to lunch via our perfectly dry streets.
This time I'm curbing my enthusiasm.......fool me once etc.
Best Wishes
PS: As I wrote this post, snow began to fall. My enthusiasm has returned!