NO.....NO......NO.....NO......NOOOOOO. NOT THOSE LEGS!!!!!!!!!


I'm referring to the beautiful, shapely, gams supporting some of the furniture pieces around my house. I think some are worthy of a whistle!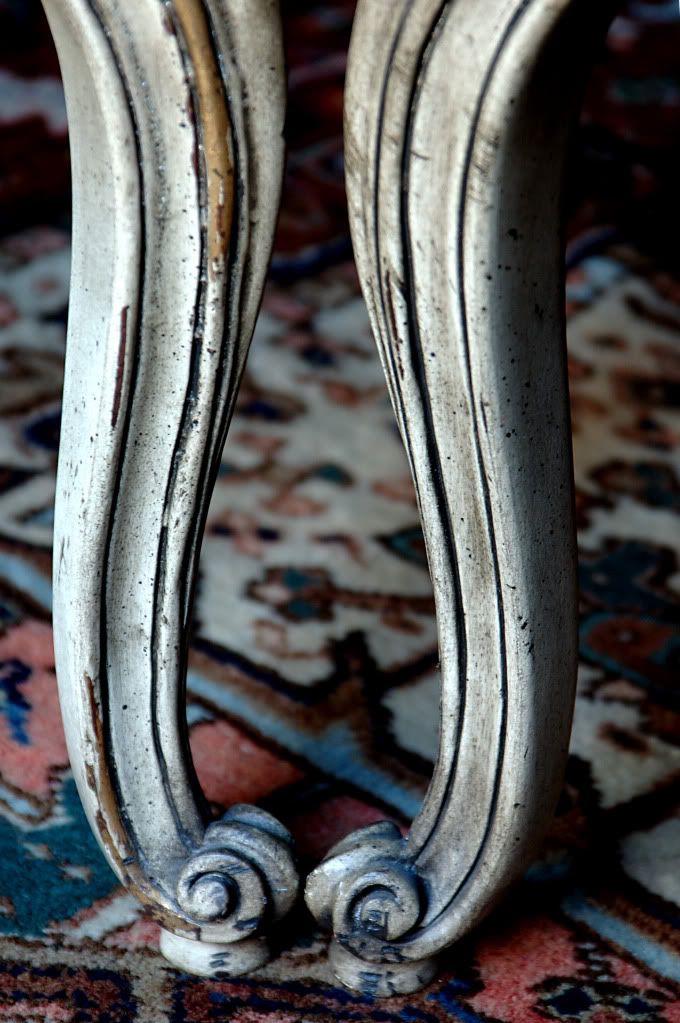 I'm an advocate of surrounding yourself with things you love..........doesn't matter if it's a piece of furniture, or a sea shell. If you love it......keep it close.


I swooned, when I saw the sleek, sensuous curvy legs on these dinning room chairs......think Paris in the 1920's and 30's. I had them covered in a bold ROSE CUMMING floral print. I love the way they turned out.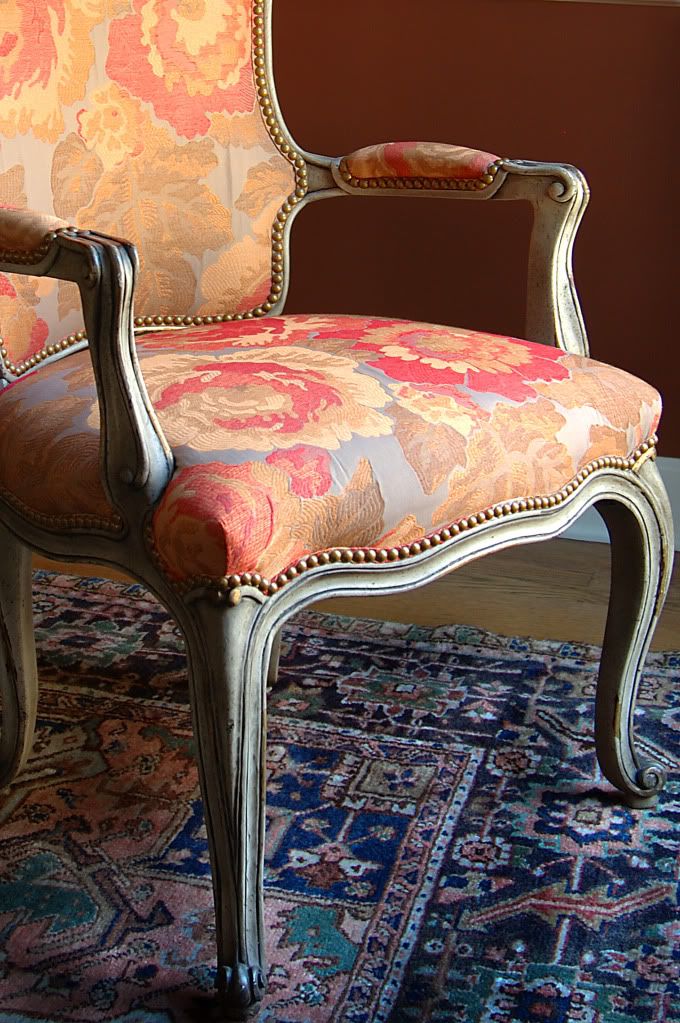 A NOTE ABOUT LEGENDARY DECORATOR - ROSE CUMMING
Rose Cumming was born and raised on an Australian sheep ranch. In 1917, Rose and her sister left Australia on board a ship bound for England, to prepare for Rose's upcoming marriage. During a stop-over in the U.S., fate played her hand.........WWI was escalating. Although the U. S. hadn't yet entered the war, they certainly weren't putting women on ships, and sailing them in the direction of the conflict. The sisters, who were denied passage, found themselves stranded in New York City.
Great social abilities made the sisters New York society favorites, but they lacked funds. When Rose decided she needed a job.....she asked her friend (who happened to be the editor of Vanity Fair) what to do? He told her to become a decorator! Rose replied, "Perhaps I would, but first tell me what it is."
She learned quickly. She opened a shop on Park Avenue. Unlike her neighbors, her shop housed both her decorating office, and her retail shop for antiques and fabrics......very European! She artfully arranged her very favorite pieces, in her shop windows........then left the lights on all night, something nobody had ever thought of doing. Her rooms were theatrical sets, with unexpected elements, and fairytale qualities. She loved beautiful things........she loved pairing bold colors, and patterns.......and she loved very carefully thought out rooms with a random feel.
Oh, and her hair color was "shocking-violet."
picture from: Architectural Digest
The curvaceous chair legs are a nice foil for the heavier, more masculine, lines of my table's straight legs.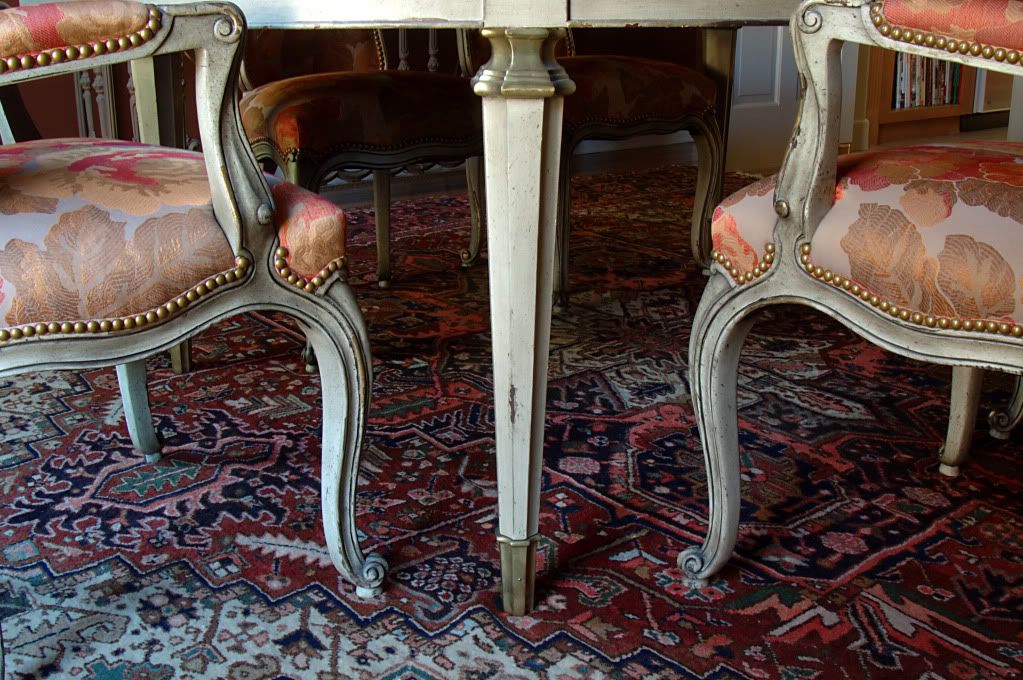 I've had this tea table for a long time.
Aren't the long legs, and dainty hoofs whimsical?





I love the chippy, crackled paint mixed with gold leaf.



The legs on this antique Louis XVI chair (an anniversary gift from my hubby) are carved with the signature, rose inside a square, of the period.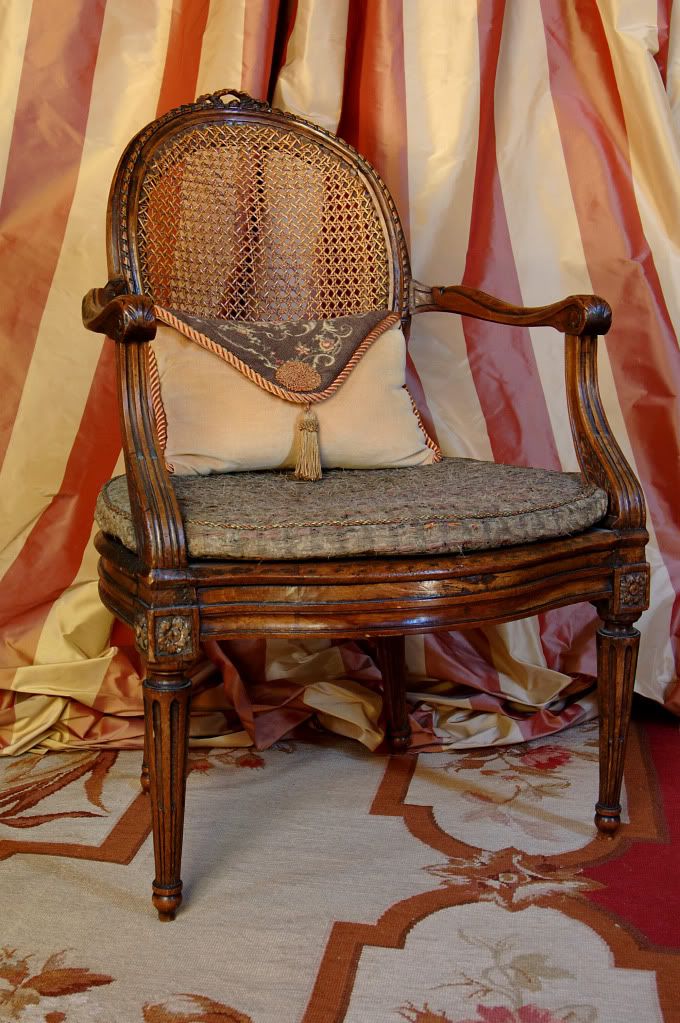 It still has it's original seat cushion............needs replacing, but I can't bear to let it go. Maybe I'll have a new one made and box up the original. The little envelope pillow is made from an old tapestry fragment, found at the Paris flea market.


I just can't resist a cabriole leg!

My chippy, mirrored coffee table is kind of Coco Chanel........esque.......maybe.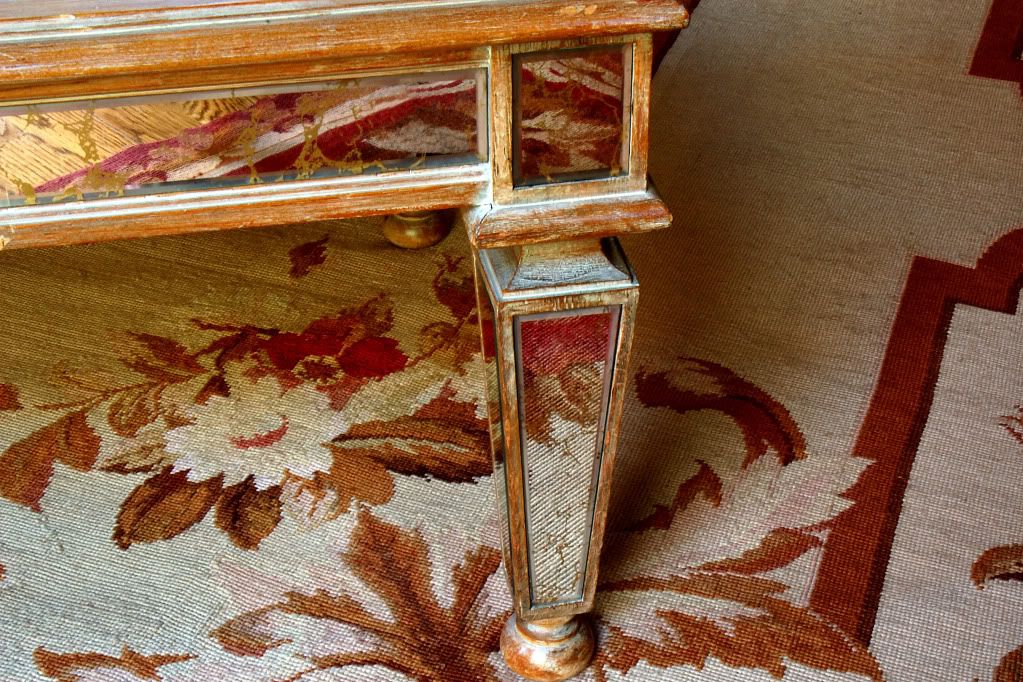 And last, but not least, the legs..............er feet on this old bronze, French planter, that I've arranged with fall colors.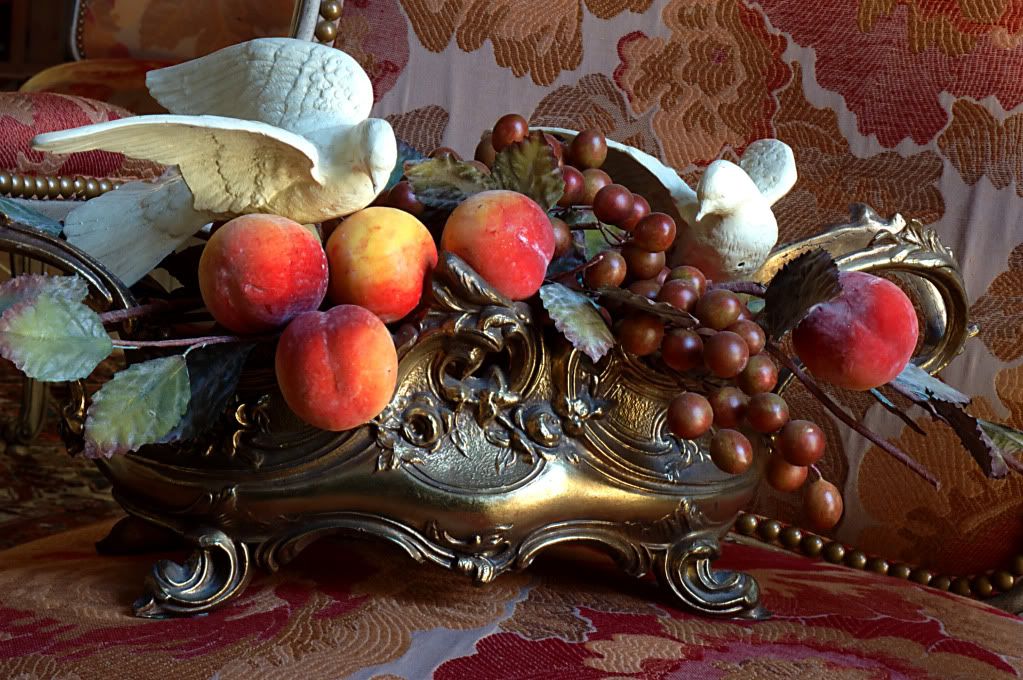 Have a wonderful, early fall, weekend.
KAY