While perusing the magazine section at the book store, I noticed that there are a plethora of BRIDAL periodicals available. The cover photos were so lovely that I couldn't resist thumbing through a few. There were articles covering every aspect of getting married....from,

How to say YES

……to,

How to pack for your honeymoon

flight.



Styles seemed to fall into two categories……traditional, or contemporary. This set me wondering what style wedding each of my four grandchildren might choose? Would their choice be sleek and contemporary? A traditional wedding with lots of sentiment, has always been

my

favorite.


I WONDERED.............


Will my granddaughters wear pearls?


Or knotted strands of jade, or rose quartz? Might they choose clear azure beads, suspended by gossamer threads?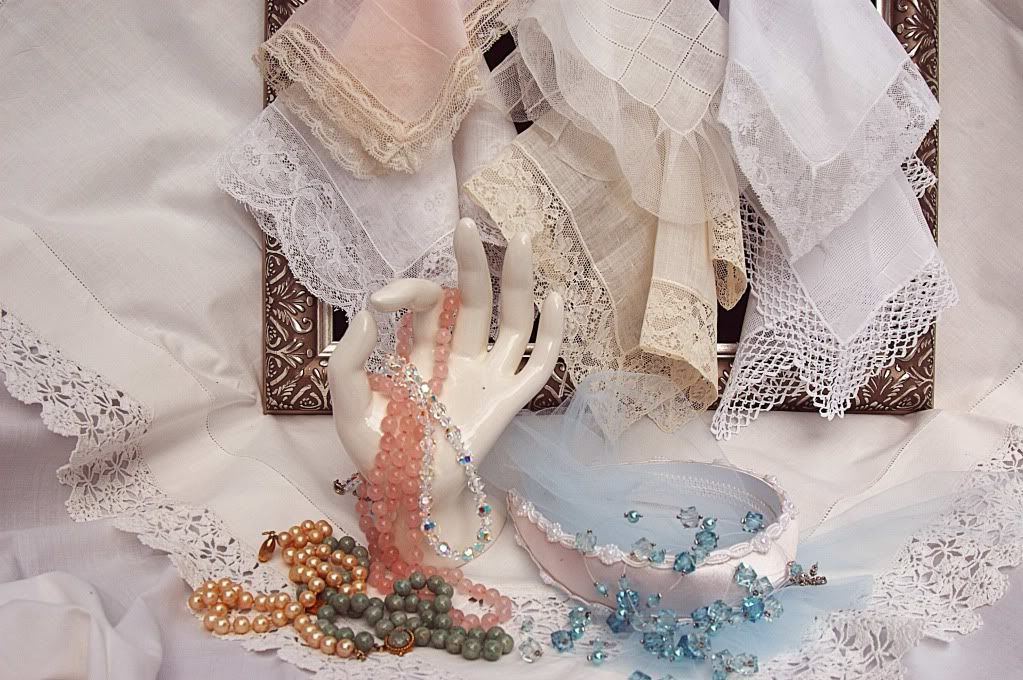 Or a single strand of Swarovski crystal beads?


Will Molly choose to wear her Mother's veil, and gown…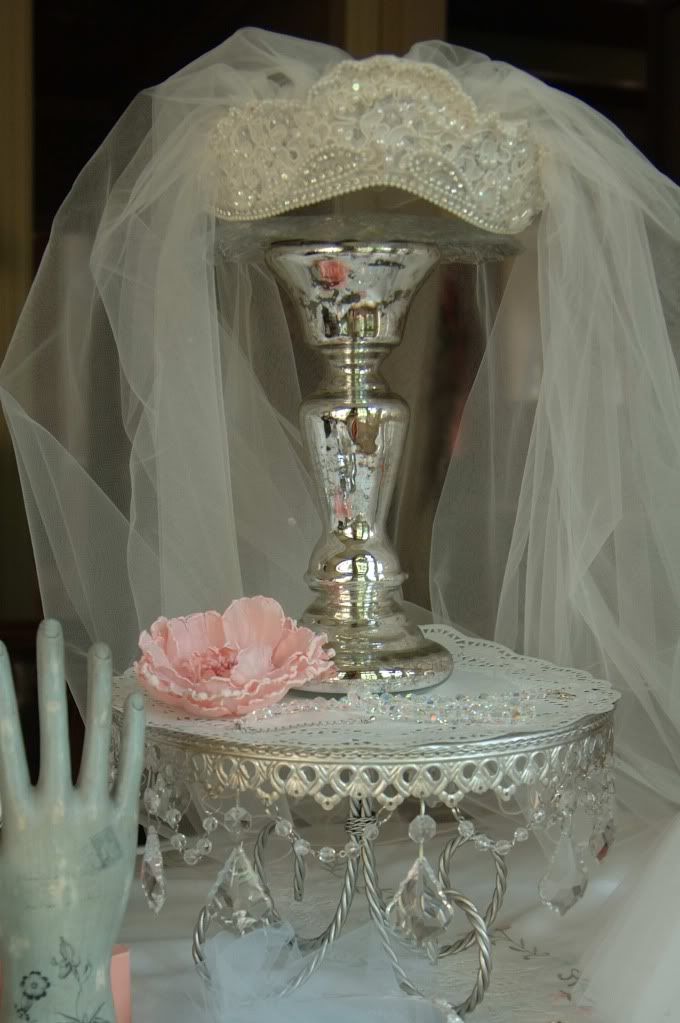 and be photographed in a beautiful garden, like her Mother?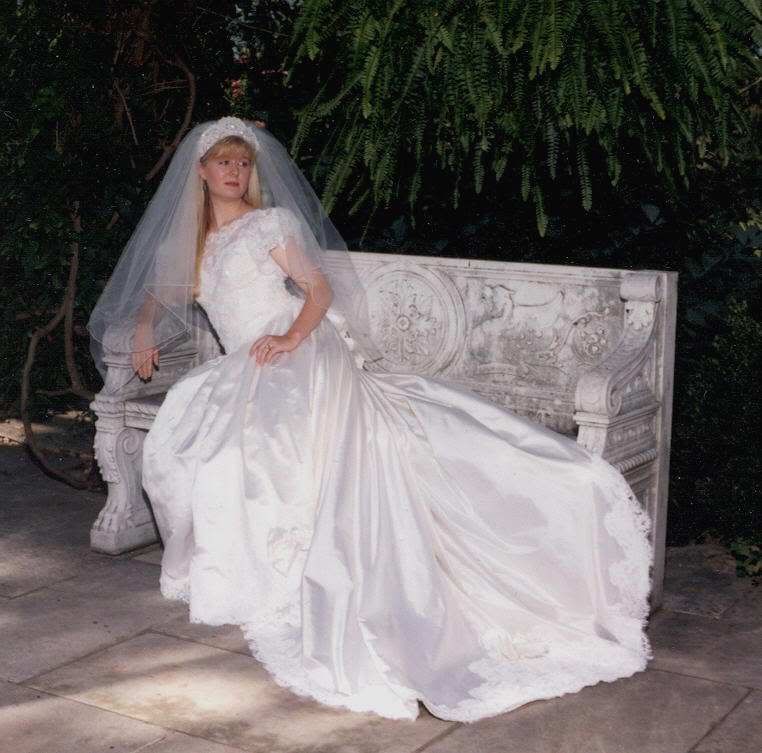 Will Madison and Waverly want to wear one of my vintage rings, as a

something old

element?

Perhaps Bailey will want to toast his bride with his great-grandmothers crystal glasses………
And my Mother's silver serving pieces would look beautiful by candlelight………….

Then after the wedding, the handkerchiefs could be stored away in a vintage hanky holder, for

their

daughter's wedding.

STOP! STEP AWAY FROM THE BRIDAL MAGAZINES.

My grandchildren are young….Bailey isn't even two years old yet. Marriage is years away, and they will make their own choices, when the time comes.



Still………it doesn't hurt to dream….does it?


Kay