I love pretty serving pieces.
I found these little etched beauties on a recent antiquing trip.


What's that? Yes, I know they're not pink!
Just stay with me, I'm getting there.
I also found this sweet pink berry basket, and filled it with cherries.
I'm crazy for cherries! I love cherry lifesavers, and cherry limeades from Sonic, but my absolute favorite cherry treat, is Cherry Garcia ice cream. Hmmmm……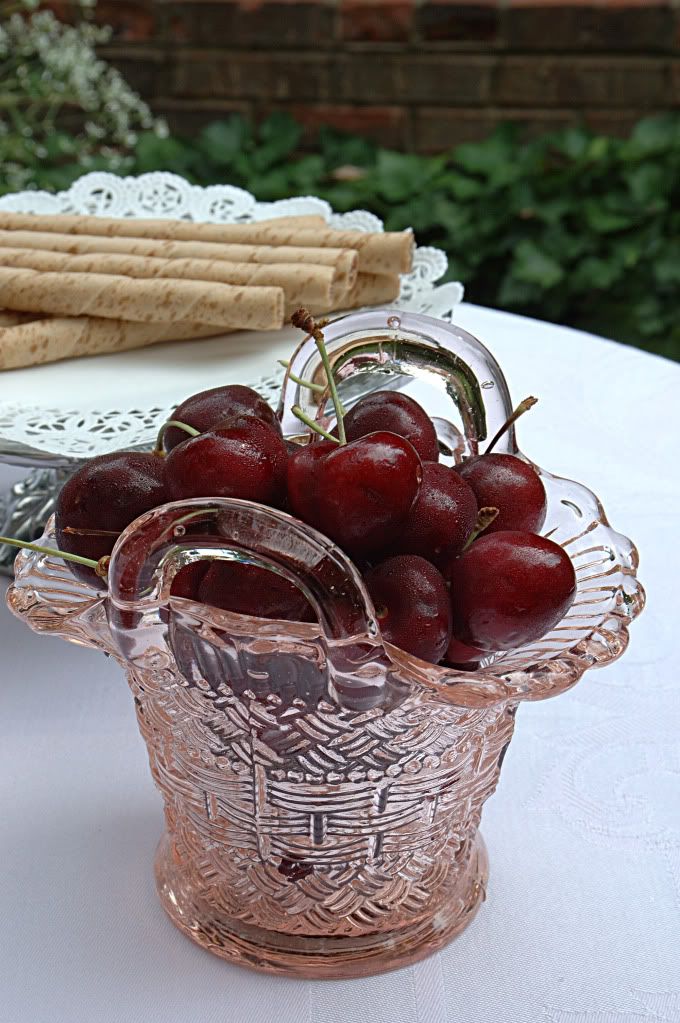 I'm thinking……dessert in the garden tonight.
YUM!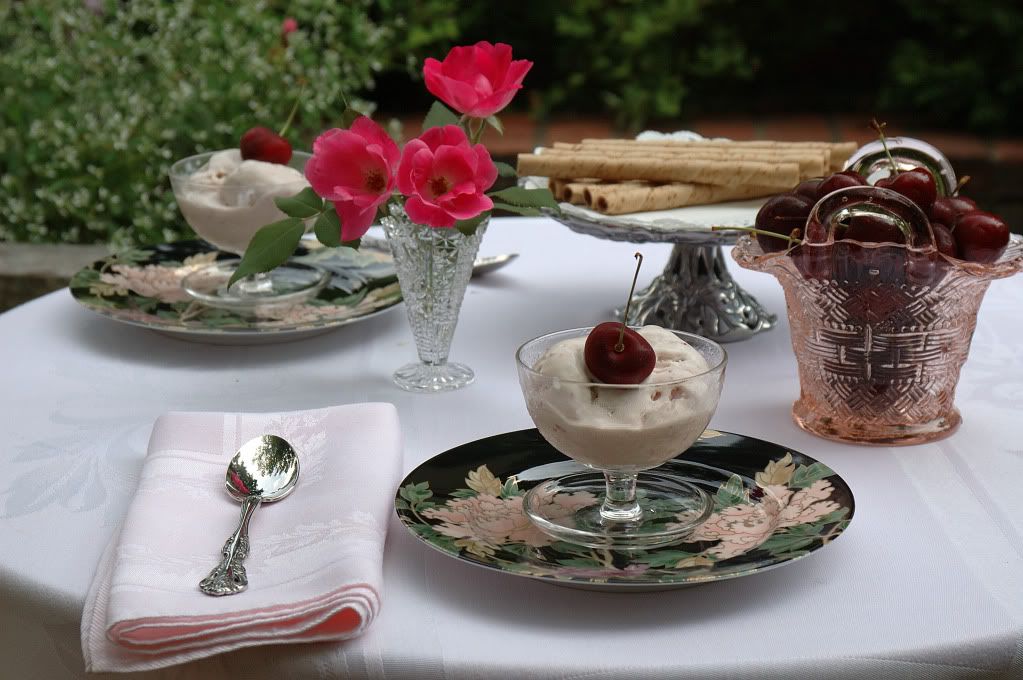 Have a wonderful weekend,
Kay 
Many thanks to Beverly of
HOW SWEET THE SOUND
for hosting, yet another, PINK SATURDAY. Be sure to visit her blog for links to more wonderful pink posts.