I have a passion for all things involving the use of needle and thread. I'm drawn to textiles, lace, buttons, trim...basically anything I can put a stitch to. Sewing items are one of my favorite treasures to hunt.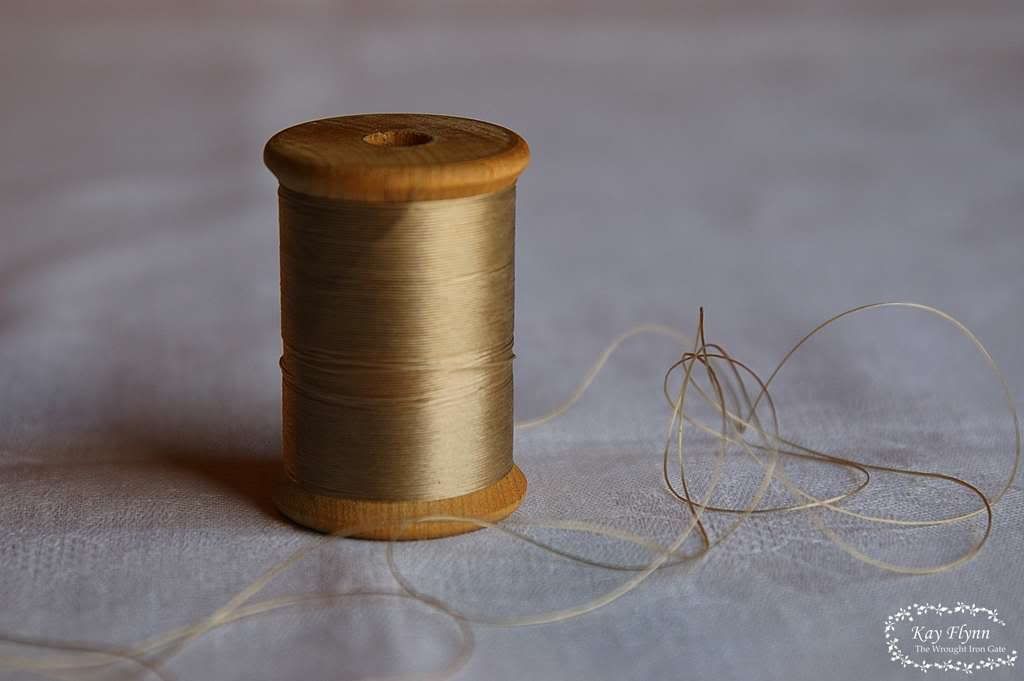 I recently found this sweet little blue wicker sewing box.......
with a pastel bouquet of flowers on the lid that remind me of my garden. Oh, I'm so ready to put winter behind me and move on to spring.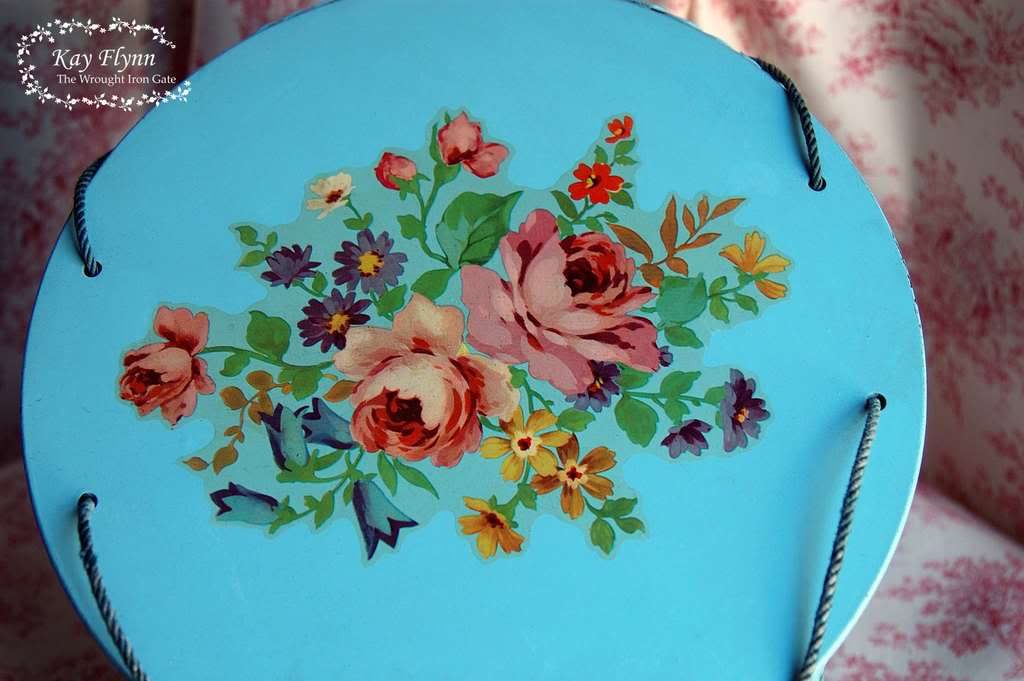 I found another, smaller bouquet, on the inside. A nice reminder to stop and smell the roses, when you're frantically digging through your supplies looking for something you've misplaced.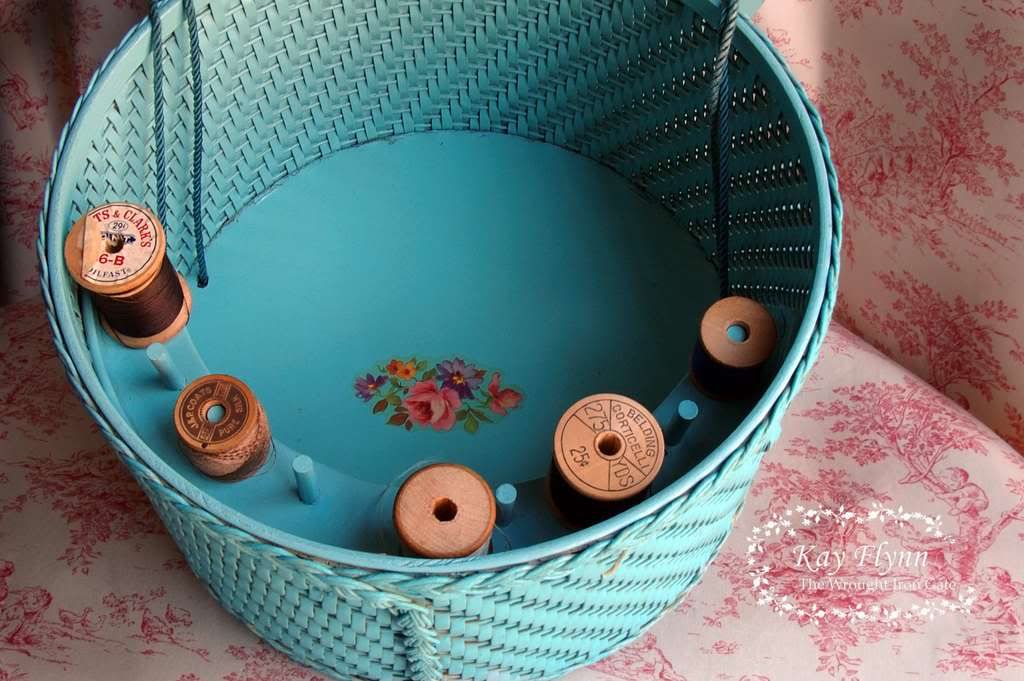 Web sources indicate that these sewing boxes were made by the Harvey Company during the 1940's and '50's.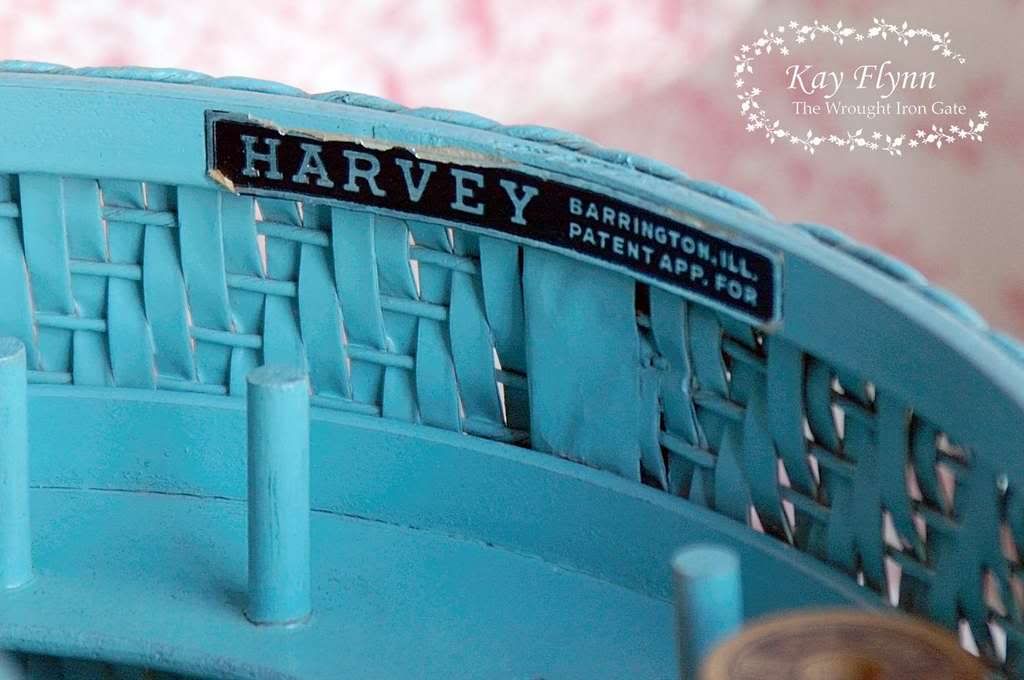 Among the items of interest that were inside the box when I bought it, were:
this tatting instruction book, along with various threads and cords. I found the instructions for left-handed tatters amusing. It reads....."The left-handed should place a pocket mirror to the left of each drawing, and the exact working position will be reflected in the mirror." I can't imagine having both your hands occupied with thread, while trying to look into a tenuously placed mirror to see if your technique is correct. Arrgh! Who carries a mirror in their pocket anyway?
this "gasoline station token" scissors sharpener and old pair of scissors......